Choosing to pursue a degree in Business Administration is a big decision, as are all future career goals; however, since BA involves such a wide array of career opportunities, perhaps just choosing one is a hard choice to make. In addition, is it a good fit for you and your personality?
---
Additional Info: BEST ONLINE SCHOOLS FOR BACHELOR'S IN CONSTRUCTION MANAGEMENT
---
Here, we will discuss the role of a Business Administrator, in general, which may be the obvious career choice for most.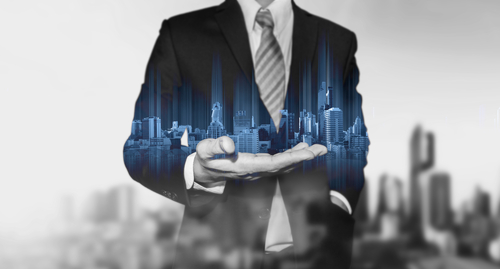 Career Options
With an online Bachelor of Business Administration degree, you may choose a career in marketing, accounting, business office management, hospitality, real estate, project manager, retail, or direct sales, or you can choose to specialize in human resources, just to name a few available options.
Business Administrators can be found in huge corporate conglomerates or small family-owned establishments and everything in between, with a few employees or with hundreds. And if eventually owning your own business, of any kind, is your career goal, then an online Bachelor's degree in Business Administration is imperative for your success.
Responsibilities
Generally, all businesses, regardless of type, need someone to manage the administrative portion. That would mean someone who can handle the day-to-day issues that come up every day or that need to be done on a monthly, quarterly, or annual basis.
It all falls on the responsibility of the Business Administrator to oversee that all clerical and financial matters are completed properly, within the proper time frame, and adhere to all legalities.
The duties of a Business Administrator are a huge responsibility, no doubt. Any deadlines or mistakes made can result in fines or interest fees that can be detrimental to a company's bottom line, especially in a larger corporate setting. Business Administrators are an essential part of the team that makes a business successful and profitable. They ensure organization and productivity.
Although the duties of a Business Administrator can vary, they all have basic responsibilities that are similar. Typically, they direct a company's financial and budgetary activities, analyze financial statements and evaluate sales and profit reports.
Business administrative professionals generally will suggest budget cuts or other options to maximize profits and minimize costs when needed. A Business Administrator will oversee technological and policy changes, as well as create new procedures to promote efficiency.
In general, a Business Administrator will oversee the overall daily operations to ensure the department and company goals are met and profits are made. They must ensure that organization and good leadership are properly maintained while adhering to all legal and ethical laws that may apply.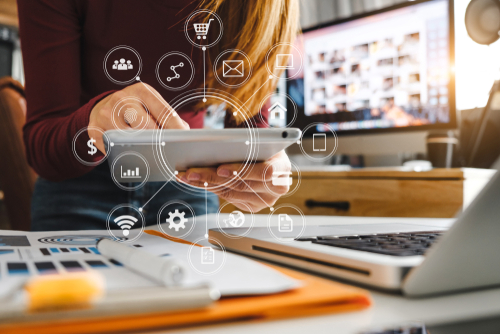 Qualities of the Business Administrator
Now, being a Business Administrator is not for the faint at heart. You must be authoritative and have outstanding leadership skills. You need to have a good head on your shoulders, and through your online Bachelor's of Business Administration degree program, you will gain the knowledge needed to excel in this profession.
In addition, you will need the drive to be the best in your profession; an entrepreneurial and competitive spirit and a healthy dose of ambition will help fuel your desire for success.
To be an effective leader, you must also have exceptional communication skills, as well as an excellent sense of integrity and pride for doing a good job. Remember, the success of a business will depend on your leadership!
In Conclusion
If you would like to learn more about this field, please see our list of the Best Online Bachelor's of Business Administration degree programs that we have researched for your convenience.
---
Additional Resource: BEST ONLINE SCHOOLS FOR BACHELOR'S IN BUSINESS ANALYTICS DEGREE PROGRAMS