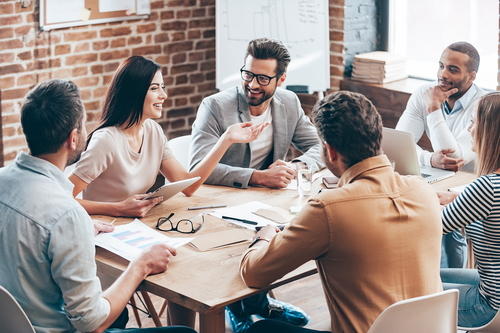 As you begin completing job applications after graduation, you may notice that employers are interested in students with that extra "it" factor.
That could mean that internship work experience is what will give you a competitive edge above other applicants, or they could be looking for those that have a minor degree to complement their online Bachelor of Business Administration degree. A great way to add attraction and dimension to your resumé is to earn a related minor.
---
Check this out: CHEAPEST ONLINE BACHELOR'S DEGREE PROGRAMS
Featured Programs
---
Choosing a Minor
Hopefully, at this point, you probably have a career goal in mind. If so, choose a minor to enhance your future endeavors and interest. Your future career opportunities could depend on it. However, if you are not sure which direction your career is headed, then we will take a look at a few options that could be beneficial in almost any field you choose.
Information Technology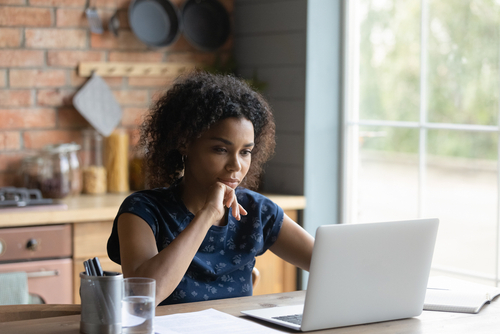 As we all know, in today's society, employers expect their prospective employees to be computer-savvy, no doubt. As everything these days is completed primarily online, you may want to consider a minor in Information Technology (IT).
These types of classes can prepare you for duties in technical support, database management, web applications, as well as in systems administration, all of which, combined with your BBA degree, will make you an invaluable employee.
Management Information Systems
Also, a minor degree in Management Information Systems (MIS) will assist you in solving business-related problems, as well. Today's employers appreciate candidates who specialize in MIS or IT, compared to those with a more generalized business degree.
Healthcare Administration
If you plan to use your online Bachelor of Business Administration degree in the healthcare industry, a minor in Healthcare Policy and Administration would be a nice complement, although this minor may limit you to only health-related job prospects.
As the healthcare industry has some of the fastest growing business opportunities available due to recent changes in legislature, the skills taught in general business courses are similar; however, they are used in healthcare, as well.
A minor in this subject covers accounting and finance, in addition to management and healthcare planning, regulations, and the technology used in the healthcare system today.
Marketing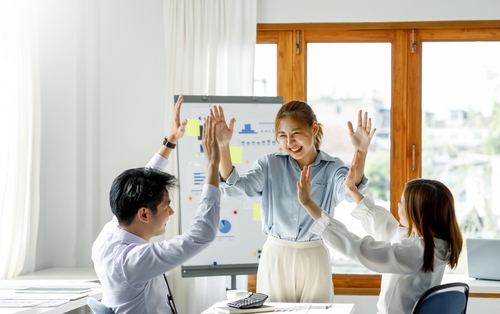 Many positions in the realm of Business Administration involve the act of promoting and selling a product or service; therefore, a minor in Marketing is worth the time and effort. In this program, you will learn valuable skills in communication, and you will learn about the creative process for print or web design.
In a Marketing degree program, you will learn about the art of "making the sale" and about supply and demand. Similarly, a minor in Advertising and Promotions, Public Relations, or Journalism are also a beneficial complement to your BA degree.
Accounting or Finance
A minor degree in Accounting or Finance can only help your resumé. As Business Administration's main focus is to oversee the financial success of a business, an Accounting or Finance minor will teach you a more in-depth understanding of the two, therefore, putting you a cut above the rest if seeking a job working with numbers.
Human Resources
In combination with your online Bachelor of Business Administration degree, you may also like to consider a minor in Human Resources. They, too, must be knowledgeable in the foundations of general business principles, as well as how to resolve employee disputes or resolve discrimination or harassment conflicts.
Human Resources Specialists oversee the hiring process, in addition to the termination process. They are often responsible for benefit programs such as vacation, sick days, and insurance options, along with payroll and tax deadlines.
In Conclusion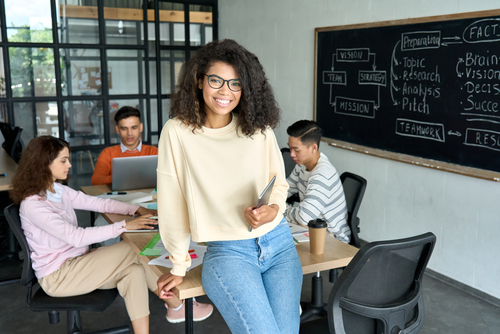 Selecting a minor to go with your BBA degree is a personal choice that you should consider very carefully. It enables students to customize their programs based on their interests, personality, and career goals.
In addition, please consider the economic growth of your future career goals as well when choosing a minor to ensure a prosperous future.
---
If you would like to learn more about a career in Business Administration, please check out the information we have provided for you, which highlights our choices for the Best Online Bachelor of Business Administration degree programs.
---
Before you go, see: HOW DO I EARN AN ONLINE BACHELOR'S DEGREE IN BUSINESS ADMINISTRATION?