College students face a wide range of stressors that can become overwhelming. The transition from getting your high school diploma to choosing between an associate's degree and a bachelor's degree can be stressful in itself – and that doesn't even include deciding on a career path! And if you choose one of the most stressful bachelor's degrees, you must anticipate extraordinary challenges ahead.
Stress among college students can take a physical and mental toll, too, and it can manifest in physical and mental health issues. Anxiety, depression, and panic attacks are everyday experiences among stressed-out college students. Call it the Stanford ducks syndrome, where students appear calm on the surface but paddle away like crazy underneath!
---
Check this out: Free Online Tools for Online School Students
Featured Programs

And the studies corroborate these college experiences, too! Academic stressors, particularly demanding course loads, classroom competition, and time management, are the top stressors. Add in concerns about paying for college, adapting to a new environment, and coping with family concerns, and no wonder many incoming freshman students and adult learners shy away from the most stressful college majors.
But there are silver linings to these college stressors – and these don't just apply to the stressful college majors either! College students in the least stressful college majors also benefit from the student support services that colleges and universities offer. These student support services include academic advising and counseling, health and wellness facilities, and mental health counseling services.
Effective Strategies for Dealing with Stress During Your College Days
Students pursuing their college degrees can also adopt effective stress management strategies that make their college experience more enjoyable and less stressful. Of course, the college experience in itself is a preparation for whatever career path you're planning on pursuing, and thus, stress can be a good thing. Even the most minor stressful jobs still have their stressors, and college is an excellent practice for dealing with them in the future.
College students may be in for all-nighters during crunch time, but getting proper rest and sleep is necessary.
Adopt a healthy diet with more fruits and vegetables, whole grain rice, legumes, nuts, and seeds. Combine a balanced diet with regular exercise – even 15 minutes of daily exercise will do your mind and body good.
Find a stress outlet that will calm your mind and body, such as a social network or a hobby.
Establish personal connections, including a solid support system, such as friends and supportive professors.
Take good care of yourself – rest but don't quit, for example.
Practice good time management by setting a schedule and sticking to it as much as possible.
Be a positive thinker and doer but be wary of toxic positivity.
Engage in mindfulness exercises.
Most importantly, reach out for help! There's no shame in admitting that your Stanford duck attitude is falling apart, and asking for help makes a huge difference in your college experience.
Effective Strategies for Enjoying Job Satisfaction in Your Work
No matter the career path you choose during your college years, you must acknowledge that the ultimate responsibility for a rewarding career and work-life balance is in your hands! During your job search, you will want to look for a low-stress environment and an equally low-stress job – and that's understandable.
But, again, even low-stress careers have their stressors – and this is where these effective strategies in stress management at work are useful in achieving a more positive work environment.
Establish a balanced schedule so that you can enjoy a good work-life balance.
Plan regular breaks.
Create healthy boundaries.
Break projects into smaller tasks, delegate responsibility, and compromise. You will likely enjoy a low-stress job when you acknowledge that you don't have to do it all.
Be the initiator of a positive work environment by setting realistic goals – perfectionism is toxic – and accepting that things are beyond your control. Using humor is also a great way of creating a low-stress environment and promoting job satisfaction in your workplace.
---
Valuable Information: Bachelor's Degree Jobs That Are In Demand
---
10 of the Most Stressful College Majors
The most stressful college majors featured here were chosen based on their selective admissions criteria, extraordinary academic rigor, and challenging coursework. Jobs featured are entry-level positions for graduates with bachelor's degrees featured.
Neuroscience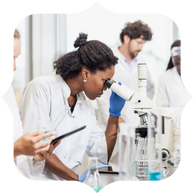 The bachelor's degree in neuroscience has an interdisciplinary approach that combines STEM (e.g., computer science) and health (e.g., medicine and psychology). The challenge lies in the rigorous coursework in chemistry, biology, and mathematics, which prepares students for STEM career paths. Students also participate in laboratory courses with hands-on training and tackle advanced neuroscience courses.
While a bachelor's degree in neuroscience is a ticket to entry-level positions, earning a master's degree and a doctoral degree is necessary to become a neuroscientist.
Bureau of Labor Statistics data showed medical scientists, including neuroscientists, earned $95,310 in annual median salary (May 2021). Projected job growth is 17% (2021-2031), among the highest of all occupations.
Biological Technicians
The education requirements for biological technicians include a bachelor's degree, with a neuroscience degree being an excellent choice. Their primary duties are assisting biological and medical scientists in conducting laboratory experiments and tests, as well as in the analysis and summary of results.
Their average annual salary was $48,140 (May 2021) per the Bureau of Labor Statistics, and the occupation's projected job growth is 9% (2021-2031). They typically work for scientific research and development services and higher education institutions.
Forensic Science Technicians
Aiding in crime scenes and criminal investigations is the primary responsibility of forensic science technicians. Many technicians work in both the field and laboratory, too, but many also choose a specialization.
Their average annual salary of $61,930 and an 11% project job growth makes their job among the most attractive. Theirs is a high-stress job, however, because of the physical and mental demands, especially when dealing with violent crime.
Other healthcare professionals with neuroscience degrees are clinical scientists, pharmaceutical researchers, and psychometrists.
---
Biochemistry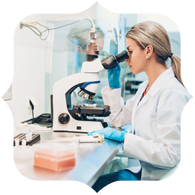 Yet another of the most challenging STEM college majors is biochemistry, a field of study that combines biology and chemistry. Students study living organisms and their chemistry, properties, and interactions.
Biochemistry as a college major is exceptionally challenging because of the basic and advanced courses in cell biology, genetics, and microbiology, as well as mathematics and physics. Students must have a keen interest and good skills in these areas, as well as enjoy researching and solving problems.
Laboratory classes are a must among biochemistry students. Collaboration and communication skills are as critical as technical skills during these sessions.
Zoologists and Wildlife Biologists
If you're looking for the least stressful job as an animal lover, becoming a zoologist and wildlife biologist is an excellent idea. While there's physical labor involved, the education requirements are attainable – a bachelor's degree in biochemistry, for example.
It is one of the low-stress jobs because interactions with animals have been shown to lower blood pressure levels and reduce stress-related hormones (e.g., cortisol). Zoologists and wildlife biologists study animals in zoos and wild settings, including their physical characteristics, behaviors, and interactions. Most, if not all, are engaged in conservation work.
The average annual salary for zoologists and wildlife biologists was $65,650 (May 2021), according to the Bureau of Labor Statistics.
Clinical Laboratory Technologists and Technicians
With a bachelor's degree as among their education requirements, clinical laboratory technologists and technicians are among the unsung healthcare professionals. Also called medical laboratory scientists, their job involves collecting and conducting tests on samples of body fluids and tissues, among other substances.
Their annual median salary was $57,800 (May 2021), per the Bureau of Labor Statistics.
---
Fine Arts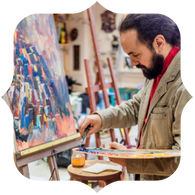 Of the list of the most stressful majors, fine arts seems the most surprising, considering that, well, it's just the fine arts. But this is far from the truth, as a bachelor's degree in fine arts is among the most challenging college majors! Students must balance their rigorous didactic coursework and practical art-related activities, such as studio work – and it takes commitment, hard work, and focus.
Students must also meet the challenging demands of their professors in terms of the quality of their work, whether it's in the performing arts or the visual arts. Choosing a specialization makes it even more challenging to meet sky-high expectations of talent and skill.
Contrary to popular opinion, the starving artist stereotype is just that – a trope. Craft and fine artists, for example, earn an annual median salary of $49,960 (May 2021), and top earners (e.g., art directors) rake in $125,900+, according to the Bureau of Labor Statistics.
Studio Artists
If you're into the visual arts, being a studio artist may be one of the least stressful jobs! Studio artists use different media in creating original artworks that they then sell in art galleries and other venues. Many also use their art to raise awareness of social causes, encourage community involvement, and promote diversity.
Theater Producers
Being a theater producer isn't one of the low-stress jobs, but the educational requirements are attainable! Being in a fine arts program establishes the hard and soft skills vital for success in theater production, which includes live stage and other performing arts productions.
Other jobs with a fine arts college degree are film directors, museum curators, and music producers.
---
Physics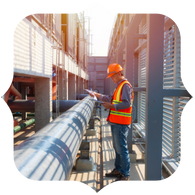 The crucial importance of physics and its real-world applications in contemporary society cannot be overemphasized! In fact, our known universe runs on the laws of physics – and therein lies the reason why the study of physics is among the most stressful college majors.
Bachelor's degree in physics programs prepares students for master's degree studies in various fields, from theoretical and applied physics to electrical engineering, aerospace engineering, and mechanical engineering. Coursework includes core physics principles with a heavy emphasis on science and math skills and advanced concepts in atomic physics, astrophysics, and particle physics.
Physicists conduct research on matter and energy, the universe and its origin, and other subjects, and their education requirements include a Ph.D. degree. But job seekers with a bachelor's degree are also qualified for entry-level jobs in federal government agencies. Physicists earned $152,430 in annual median salary (May 2021), says the BLS.
Nuclear Engineers
Among the well-paying jobs for physics graduates are in nuclear engineering, a field that demands accurate mathematical predictions for which physics training is handy. Most have a degree in nuclear engineering and other related fields, but either a major or minor in physics is an advantage. Nuclear engineers conduct research on nuclear energy and its use, control, and disposal.
Nuclear engineers earned a median annual salary of $120,380 (May 2021).
Actuaries
The education requirements for actuaries are a bachelor's degree emphasizing math and analytical thinking skills. Job seekers with a physics degree fit the bill. Actuaries analyze numbers and formulas to determine the financial costs of risk and uncertainty. They are in high demand by government agencies, insurance companies, and finance organizations.
Aside from being among high-paying jobs, actuaries enjoy job security. Their median annual salary was $105,900 (May 2021), but it can be as high as $206,800+.
---
Cell and Molecular Biology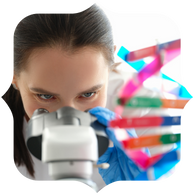 Students in cell and molecular biology programs agree that it's one of the most stressful college majors because of the comprehensive array of subjects, rigorous didactic coursework, and the challenges of experiential learning. Cell and molecular biology is the study of cells and their macromolecules, and thus, the curriculum emphasizes cell biology, biochemistry, microbiology, and molecular genetics of living organisms.
The undergraduate program of study paves the way for an advanced degree, such as a master's degree, in several concentration areas. Many also pursue medical or veterinary degrees since cell and molecular biology is an excellent pre-med program.
Biology Research Assistants
The education requirements for biology research assistants are a bachelor's degree in science-related fields and a college degree in cell and molecular biology fits the brief. These professionals assist biology and other science researchers in their biological studies, which can be in laboratory and outdoor settings.
The median annual salary for biology research assistants is $50,800 (February 2023).
Pharmaceutical Sales Representatives
The cell and molecular biology degree can also lead to a rewarding career as a pharmaceutical sales representative, although additional training is usually necessary. Sales representatives, in general, must know the principles and practices of effective marketing strategies, know their company's products and services, and connect with clients.
Theirs is among the high-paying jobs with an average annual salary of $94,840, and doesn't include commissions and incentives.
---
Legal Studies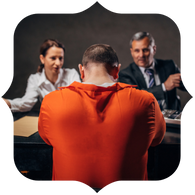 Among the non-STEM stressful college majors are legal studies, a field of study that enables students to gain a comprehensive understanding of the American legal system. Students must develop their communication and critical thinking skills to thrive in the rigorous program of study that features case studies, didactic coursework, and argumentation exercises.
The beauty of legal studies as a college major is its versatility – it's a solid education that can lead to career paths in law, political science, business, and even healthcare, among others. Many also pursue an advanced degree in law or a master's degree in legal studies.
Police and Detectives
If you're looking for low-stress jobs, these aren't the best choice. Police and detectives agree that theirs is among the most stressful jobs, but it's also a rewarding job because of the opportunity to help individuals and communities. Among their ranks are detectives and criminal investigators, FBI agents, police and sheriff's officers, fish and game wardens, and transit and railroad police.
The average annual pay for police and detectives was $66,020 (May 2021). The high demand for police and detectives is driven by the need to keep communities safe.
Probation Officers and Correctional Treatment Specialists
Theirs may be among the more stressful jobs in the legal system but probation officers and correctional treatment specialists have the opportunity to make a positive difference to individuals and society. Their job involves providing social and human services in the rehabilitation and integration of law offenders into society.
The annual median salary for probation officers and correctional treatment specialists was $60,250 (May 2021), according to the Bureau of Labor Statistics. Top earners rake in more than $99,000 in a year.
---
Chemistry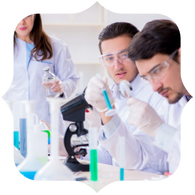 As a college major, chemistry can lead to many career paths in the STEM field, like pharmacologists, quality control specialists, chemists, and material scientists. Students in chemistry programs tackle rigorous courses in introductory and advanced concepts in the field's five subsets – organic, inorganic, physical, biochemistry, and analytical chemistry. Exceptional math and science skills are a must.
Students choose between a Bachelor of Arts (BA) and a Bachelor of Science (BS) in Chemistry. The BS degree features significant hands-on laboratory sessions, while the BA degree enables students to gain a more humanistic approach.
Chemists and Materials Scientists
Studying substances and analyzing their interactions on atomic levels are the primary duties of chemists and materials scientists. The results of their rewarding job are new and improved products and services, including testing methods. Their impact is also felt in other fields, such as chemical engineering and biomedical engineering.
Their high annual median salary of $79,430 (May 2021) and 6% job growth contribute to the increasing popularity of the occupation. The top 10% earned $134,700+, and it's something to keep in mind when choosing chemistry as a college major.
Pharmacologists
The work of pharmacologists in improving the quality and longevity of human life cannot be ignored! By working with other professionals, pharmacologists undertake research and development activities related to new and existing drugs. They typically work in pharmaceutical companies, medical research companies, and federal government agencies.
The average annual salary for pharmacologists – $124,825 – contributes to their high job satisfaction.
---
Philosophy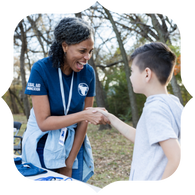 The most challenging college majors are in the STEM field, but pursuing a bachelor's degree in philosophy is just as extraordinarily challenging because of the soft skills required. Philosophy majors must possess excellent communication skills, including argumentation and persuasion, critical thinking and analytical thinking skills, and rhetoric and reasoning skills. Graduates are well-prepared for competitive careers in law, political science, and social sciences, among others.
Students may also be able to choose from concentrations that make their studies more aligned with their personal interests and career path. Choices include law and justice, philosophy and science, and humanistic philosophy.
Public Relations Specialists
Known as spin doctors, public relations specialists are experts at maintaining and restoring the desired public image of their clients. Students pursuing philosophy as a college major prepare for the demanding challenges of the job, such as drafting speeches, communicating with clients and the general public, and preparing media materials.
The work pays well, with an annual median salary of $62,800 (May 2021), according to the Bureau of Labor Statistics. The top earners raked in $124,600+ in a year, and it's a rewarding occupation in other ways, too.
Fundraising Coordinators
Fundraisers must possess practical persuasion skills that enable them to raise money and in-kind donations for their organizations and clients. Their duties also include organizing fundraising events, coordinating with donors, beneficiaries, and stakeholders, and maintaining complete records of donations.
The occupation also pays well, with a median annual wage of $60,660 (May 2021), while the highest earners raked in $100,000 in a single year.
---
Mathematics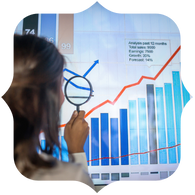 Math majors agree that theirs is a highly challenging college major because of the abstract concepts, attention to detail, and accuracy that mathematics as a field of study demands. Missing a single, tiny detail and the rest of the equation means unacceptable results – and it applies to both theoretical and applied mathematics.
Students can choose between a BA in Mathematics and a BS in Mathematics degree. The BA degree also establishes a strong math background, but students can customize their degree. The BS degree creates a solid foundation for expertise in related areas like computer science or computer engineering.
Market Research Analysts
Is there a viable market for products and services that a company will offer or currently offers? This is the central question that market research analysts ask in their job. They use mathematical concepts and other marketing research methods in market monitoring, forecasting, and measuring activities.
Market research analysts benefit from the high demand for their services – projected job growth is 19% (2021-2031), according to the Bureau of Labor Statistics. Their median annual salary is also an excellent one at $63,920 (May 2021), with the highest earners getting $128,300+.
Operations Research Analysts
While operations research analysts have numerous duties, their career path requires the use of mathematics in finding solutions for issues in organizations. Mathematical equations are created and used in recommending solutions to executives, policymakers, and leaders.
Operations research analysts have high-paying jobs with a median annual salary of $82,360 (May 2021), with the highest earners getting nearly twice more. With a 23% job growth, their occupation is also in high demand.
---
Economics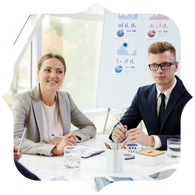 As an interdisciplinary field, economics as a college major demands a combination of above-average math and soft skills, including communication, critical thinking, and analytical thinking skills. Students study production and consumption as well as supply and demand on the micro and macro scales. The challenging coursework demands building on past knowledge to gain new knowledge, and the progression can be short and quick yet rigorous.
Students can also pursue a master's degree in economics, business administration, or finance as a way to boost their professional credentials.
Financial Analysts
Keeping on top of financial news and using the information in suggesting spending and investment decisions are at the heart of the job of financial analysts. Their job also includes evaluating the market performance of investments, studying business and economic trends, and preparing portfolio reports for their organizations or clients.
Financial analysts earned a median annual pay of $91,580 (May 2021), among the highest-paid business and financial occupations. But it can be a high-stress job since nobody wants to suffer losses – everybody wants to gain profits.
Purchasing Managers, Buyers, and Purchasing Agents
These professionals are in charge of choosing the products and services that their organizations can benefit the most from, whether it's for using or reselling purposes. Purchasing agents and buyers also determine the suitability of suppliers/vendors based on their quality, speed, and reliability of service.
Their median annual salary was $63,470 (May 2021), but it can be higher based on their work experience and position. Many can earn as much as $100,000 and above per year.
These aren't the only stressful majors, either! We have to make an honorable mention list of the most stressful college majors in the STEM field.
Computer Science majors gain expertise in computer systems and computing as well as computer systems design, development,t and testing. Their career paths include computer programming, software development, software development and software engineering. Of particular note are software developers who earn an impressive $120,730 in median annual wage!
Computer engineering combines computer science with electronics engineering in the design, development, and testing of computer systems, among other technological products. Computer hardware engineers research, as well as design, develop and test a wide range of computer systems and their individual components.
Electrical engineering students focus on the study of electrical equipment, devices, and systems, and it's a separate branch of engineering from electronics engineering. Civil engineering emphasizes the construction and maintenance of physical infrastructures like homes, office buildings, highways, dams, railways, and bridges.
Aerospace engineering is among the newer engineering disciplines with its focus on aircraft and spacecraft. There are plenty of students wanting to become aerospace engineering majors despite the challenges because of the occupation's high salaries.
Mechanical engineering focuses on the mechanical systems of physical machines used in a wide range of settings, from manufacturing to medical settings. Aspiring mechanical engineers can look forward to high salaries but must first pass through the gauntlet of extremely challenging coursework.
Chemical engineering is an interdisciplinary field of engineering where physics, biology, and chemistry intersect. Chemical engineers are experts at finding safe and effective solutions to the food, fuel, and drug issues of modern society. A chemical engineer can earn a median annual salary of $105,500 per the Bureau of Labor Statistics.
Petroleum engineering majors study the design and development of gas and oil extraction and, thus, can look forward to working in the energy industry. Biomedical engineering students learn about the design and development of life-saving devices and equipment like medical diagnostic machines and artificial organs.
---
Additional Information: GREAT COLLEGE CARE PACKAGE IDEAS