The popular opinion is that when you choose one of the strangest bachelor's degrees, you're limited to a highly specific career path. But this isn't so, as many of these unusual bachelor's degrees are versatile, such as the adventure education and bakery science and management degrees. The key is leveraging whatever uncommon college major you choose and turning it into a rewarding career, even blazing the path for others to follow.
---
Take a look: The Best Bachelor's Degrees with Best Job Placement Rates

Why Your College Major Matters and When It Does Not
But there's the matter of choosing your college major and its effect on your future career path, even your college experiences. We believe that your choice of major college matters, sometimes in surprising ways, and here are a few reasons why.
Featured Programs
First, STEM and business administration majors are more likely to be employed as full-time professionals and find work more quickly than, say, languages, literature, and arts majors. This isn't exactly surprising as the STEM and business fields have faster than average projected job growth – 10.8% for STEM and 7% for business – and have high-paying occupations.
Among the weird college majors that will likely pay well due to its STEM-centric focus is entertainment engineering. In fact, engineering occupations are among the highest-paying jobs in the country!
Second, specific college majors make more money than others, even at the same jobs. For example, an engineering degree used in sales occupations tends to be more lucrative than, say, an arts degree. The reason may lie in the technical knowledge and strong interpersonal skills that an engineering degree brings to the table.
Third, there are college majors with more versatility than others, and it will affect future career decisions. The trick, nonetheless, for any college major is in its leverage – you can either stick to whatever career path your bachelor's degree says in theory or apply it to another field. For example, a bachelor's degree in entertainment engineering can be a stepping stone toward a career in engineering management.
These benefits of choosing your bachelor's degree apply both to employment and self-employment scenarios. Clients and customers, for example, are more likely to trust professionals with the appropriate education and training.
On the other hand, your choice of a college major may not be as essential as you believe it is – or at least, it isn't a life-and-death choice. Keep in mind that your bachelor's degree is required to become more competitive in the job marketplace, but the topic may well be irrelevant, particularly for entry-level positions.
There's also the matter of earning your reputation in whatever field you want to be successful in. If you come to think about it, the real world doesn't care as much about your bachelor's degree as much as it does about your work ethic, work experience, professional expertise, and attitude!
Employers will also place a premium on your soft skills while also taking your hard skills into consideration. Communication, critical thinking, and collaboration skills are the skills of the present and future for good reasons. You can always gain hard skills through intensive training, but soft skills are another matter.
Lastly, you will be a better professional in whatever career path you choose if and when you're in tune with your purpose! There's a specific physical and mental energy – inspiration, motivation, and production – that comes with knowing your purpose and being aligned with it. Your choice of a college major now impacts your sense of purpose, thus, the encouragement to understand your interests, strengths and weaknesses, and passions.
Leverage Your Uncommon Bachelor's Degree into a Rewarding Career
Let's assume that you chose an uncommon college major, perhaps one that your family and friends think won't give a good return on investment. The ball is in your court, you can leverage your weird bachelor's degree into a successful career by keeping these tips in mind.
Prove your value through work experiences, including internships, student portfolios, and other demonstrations. Show your skills and their possible applications for the job you're applying for.
Start doing the job that you would like to do when you're still in college. Not only will your professional resume be more attractive for it, but you're also gaining practical skills.
Go beyond the large companies and find niche companies with good compensation packages and work environments that will provide the challenge and opportunities for career growth.
Most importantly, be the person that your dream companies want to hire! Your college major may be uncommon, but if you have the desirable personal and professional traits they're looking for, your employment may well be in the bag.
---
Check this out: Most Stressful Bachelor's Degrees
---
Strangest – But Coolest – Bachelor's Degrees
We selected the 20 strangest college majors because these are among the most uncommon choices for freshman college students. In short, you won't find these bachelor's degrees in any list of the most popular college majors based on statistics and studies. Many are also uncommon college majors because these are just weird or bizarre or unique, such as mortuary science or citrus science.
But don't dismiss these uncommon bachelor's degrees either for being unpopular – it's a matter of personal perspective. You may find that one or two of these unusual college degrees are the perfect fit for your personality, interests, and aspirations!
Adventure Education
Occupations: Outdoor education, wilderness guiding, and wilderness therapy
There are many universities that offer degree programs in adventure education, including Plymouth State University, where students enjoy the great outdoors. Bachelor's degree programs in adventure education usually focus on teaching skills for students to become advocates for outdoor adventures for children, adults, and vulnerable populations.
While the program of study varies, students in adventure education programs learn about the safety aspects, physical and mental challenges, and leadership skills for outdoor activities. Students build technical skills in rock climbing, mountaineering and alpine climbing, and backcountry skiing, as well as canoeing and kayaking. The coursework also covers avalanche studies, first aid measures, and search and rescue, many of which align with national-level certifications alongside earning the adventure education degree.
Students gain knowledge and skills during their adventure education studies through a combination of classroom work, field experiences, and internships. Their training will also cover the diverse applications of adventure education, including in therapy and development among children and at-risk populations.
Universities that offer degree programs in adventure education may also provide students with a choice in concentrations. The popular options are in outdoor recreation, environmental studies, and outdoor behavioral intervention.
---
Bakery Science and Management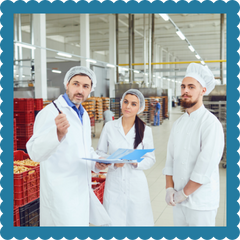 Occupations: Food sales managers, new product development researchers, and production supervisors
While there are certificate programs for individuals interested in bakery science and management, a college degree is a more rewarding alternative. Not only will a college degree lead to better career opportunities, but it also provides more learning opportunities.
On the surface, bakery science and management seems so simple, but there's more to it than it looks! Students learn about the theories, including the chemistry of baking, from its ingredients and nutrition to its production processes. There are also interesting classes like cereal science!
The combination of classroom lessons and hands-on learning in laboratories and kitchens contributes to the student's technical baking skills. Students also develop their technical skills in the production and business sides of bakery management, such as food-related safety regulations, inventory management, and marketing management. There's also the matter of learning soft skills, such as communication, collaboration, and critical thinking skills.
For students who want to run their own successful bakery businesses, the valuable lessons learned include the best practices in making and marketing new products and connecting with target audiences. Students also learn about trends and adapt to them for their business advantage.
---
Bagpipe Studies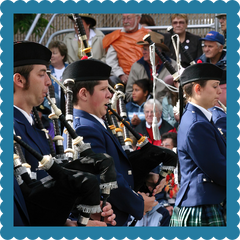 Occupations: Bagpipers (Of course!)
We'd have to say that among the excellent college majors in the United States is bagpipe studies because, well, kilts and bagpipes are kinda cute! Carnegie Mellon seems to be the only university in the country that offers a unique college degree as part of its Bachelor of Fine Arts in Music Performance program with bagpipe studies as a concentration.
Carnegie Mellon offering the unique college major doesn't come as a surprise either. Aside from its Tartan school newspaper and a Scottish terrier as a mascot, its founder Andrew Carnegie had his own personal piper. Born in Scotland, he became a well-known industrialist and philanthropist with a legacy honored through schools, towns, and even a dinosaur and a cactus.
Bagpipe studies being offered at Carnegie Mellon also makes sense, considering that the school uses bagpipe performances for celebrations, a tradition that it holds passionately. Students not only learn about the theories and history behind bagpipes but also get solid instruction on their performance.
Admission into the program is selective, with students chosen based on their musical ability and academic potential, among other criteria. Applicants must prepare audition materials including a four-part reel, march, and strathspey as well as a complete piobaireachd.
---
Biomimicry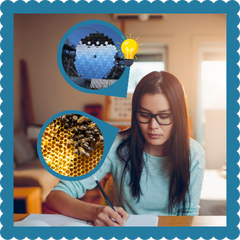 Occupations: Biomimicry consultants and educators
While biomimicry is offered either as a certificate program or a master's degree, it's a potential college major where students will have a significant influence on society. Biomimicry students explore the relationships between the natural world and the objects and structures that we, humans, build. Students also study biomimicry to understand the evolution and function of plants and animals that, in turn, can be borrowed and applied to addressing the issues we face today. Indeed, even the smallest creatures, like bacteria and viruses, have functions that humanity can learn from!
Biomimicry is a multidisciplinary field that spans biology, anatomy, and chemistry, as well as sustainability, among others. Students must then be able to establish connections between diverse fields and use them in understanding the possible applications of biomimicry in daily life. Examples of modern products inspired by nature are rail networks from slime molds, wind turbines from whales, and the Shikisan bullet train from kingfishers.
Individuals interested in a master's degree in biomimicry don't have to possess a single specific college degree – an engineering degree is just as valuable as a biology, design, or business degree. Relevant professional experience is more important.
---
Canadian Studies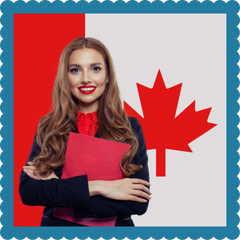 Occupations: Political commentators, mediators, and public relations representative
If you're an American who knows little about your northern neighbor except for Ryan Reynolds, maple trees and ice hockey, you may want to consider a Canadian studies bachelor's degree program! Students pursuing Canadian studies as a college major gain an in-depth understanding of Canada, from its people and history to its culture, literature, politics, fine arts, and geography. The best programs also cover the relations between the United States and Canada, including their shared history and current issues.
Students may also be required to spend at least one semester in Canada as part of their immersion process in its culture and society. In case of immersion in Quebec, the only primarily Francophone province, students will be required to take French classes. Many Canadian studies programs also require students to produce original research on their topic of choice, such as Canadian-American relations.
---
Cannabis Biology and Chemistry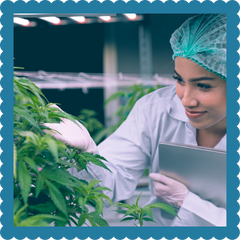 Occupations: Cannabis extraction manager, agricultural and food scientists, and biological technicians
Of course, California was the first state to offer cannabis biology and chemistry programs considering that it was the first state to legalize medical marijuana in 1996. In fact, a trade school dedicated to the cannabis industry – Oaksterdam University – was established in 2017, and students learned about the history, politics, and laws of cannabis, as well as its methods of cultivation and ingestion.
Since not all states have legalized marijuana, cannabis biology and chemistry, and its related majors, are still considered unusual college degrees. There's also no doubt that it's also among the cool college majors because of its restricted status.
Most, if not all, programs offer a bachelor of science degree due to the science-centric cannabis cultivation, ingestion, and storage. Students also prepare for leadership roles in the ever-growing field while engaging in an interdisciplinary program of study that covers biology, chemistry, and agriculture. Students also learn about the business of cannabis, from marketing and selling its products to complying with relevant laws, including taxation.
---
Citrus Science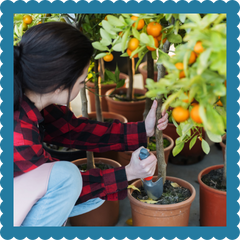 Occupations: Food and agricultural scientists in citrus groves and related industries, production managers in manufacturing plants, and support workers
Bachelor's degree programs in agriculture aren't uncommon – agriculture, after all, is one of our country's backbones – but citrus science is definitely among the unusual college degrees we know. Proof: We only found one college that offered citrus science, and fittingly, it's in the Sunshine State – Florida produces over 70% of the country's supply of citrus fruits.
Florida Southern College's Bachelor of Science in Citrus and Horticultural Science program features a program of study where students learn about the cultivation and everything else worth knowing about citrus fruits. Students may also choose to concentrate, pun intended, on specific citrus fruit, such as oranges, grapefruits, or lemons. Such is the excellent quality of instruction that the program is well-known in the multimillion-dollar citrus industry, and many of its graduates have become industry leaders.
Students learn in small classes that allow for personalized attention from professors. Their studies cover several disciplines, including biology, chemistry, and sustainable agriculture, including crop production. Students also get hands-on learning experiences by tending to the citrus trees on campus and attending seminars at the Citrus Research and Education Center.
---
Comic Art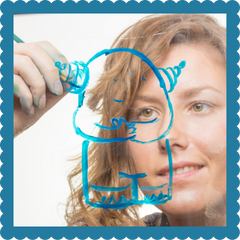 Occupations: Comic artists, cartoonists and animators, and film storyboarders
Comic art is one of the unusual college degrees because many cartoonists and comic artists take other academic routes, such as a bachelor's degree in fine arts or graphic arts. But for serious comics enthusiasts, a bachelor's degree in comic art is the best way to get into the comic industry.
Why get into comics in the first place when it seems to be a dying art and industry? Well, the comic industry is alive and kicking – and thriving, too! While there are significant changes from the heyday of Marvel and DC Comics, the industry and art form are finding new markets and strengthening existing audiences, thanks partly to the success of the comics-inspired movies and merchandise.
At its heart, comic art is about the art of communication and connection. Students in comic art bachelor's degree programs learn about compelling imagery and storytelling through courses in drawing and illustration as well as narrative. Students also gain technical skills in traditional and digital tools, as well as transferable skills that allow them to work in a team.
---
Costume Technology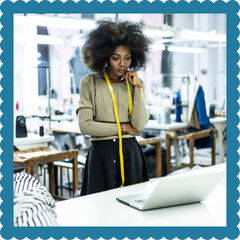 Occupations: Costume technologists and designers
Yet another of the unusual college degrees due to it being an uncommon choice among high school graduates and freshman college students is costume technology. Students in costume technology programs must possess not just the flair and the passion for fashion but also a keen interest in all its aspects, from design to draping. Costumes, after all, take both the wearers and the audience into the worlds – or societies and cultures – that their clothes evoke.
Many degrees in costume technology are offered as a concentration within the Bachelor of Fine Arts degree. These degree programs prepare students for gainful employment in the numerous aspects of costume technology, including stitchers, drapers, and shop assistants. Students learn technical skills, including designing, making, and cutting patterns, and assembling the clothes and accessories for actors, as well as knowing the fabrics and their qualities.
In addition to the classroom-based coursework, students also get hands-on learning opportunities in various workplaces. These include theaters and their costume departments, professional costume shops, and fashion design houses. Students learn to work with a wide variety of professionals, too, which enhances their transferable skills and work ethics.
---
Entertainment Engineering and Design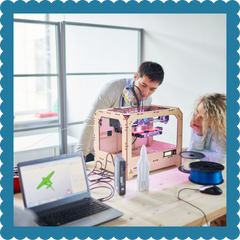 Occupations: Automation designers, technicians, installers, and operators in entertainment companies
Also known as amusement park engineering, entertainment engineering, and design are among the unusual college degrees because of their exclusive focus on the entertainment industry. Students learn the art and business of being in the entertainment industry, such as theme and amusement parks. Students learn the fundamentals of fun but with a behind-the-scenes perspective, thus, the emphasis on technical knowledge and skills among entertainment engineering and design professionals.
While the curriculum for entertainment engineering and design programs vary widely, their programs of study cover several related disciplines. These include mechanical engineering, computer science and engineering, and civil and structural engineering, in addition to the general education requirements. Students learn about the science behind the design, construction, and maintenance of entertainment-related structures and systems.
But it isn't just the technical skills that students seeking to enter the entertainment industry that matter! Students must also possess soft skills that make them stand out from the competition – and these skills include creativity, imagination, and innovation. Students should be involved in the creative process behind the best entertainment, from conceptualization to execution.
---
Family Enterprise Management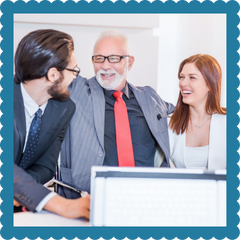 Occupations: Owners and operators, consultants and employees of family-owned businesses
Business administration and management aren't among the unusual college degrees – these are, indeed, among the most popular college majors – but family enterprise management is definitely an uncommon choice! Not too many students have family businesses, and thus, family enterprise isn't a typical bachelor's degree.
But if you're a family business owner or a member of a family business, then you should consider earning a Bachelor of Business Administration with a major in Family Enterprise Management. But you can also pursue other careers with a business degree, such as online merchants and first-line supervisors. You may also use the bachelor's degree to your advantage in large family-owned businesses like Walmart, White Castle, and Ford.
Stetson University's Family Enterprise Management degree program has been training students in the right and wrong ways of managing family businesses for nearly 20 years. Students learn the basic knowledge and skills in separating family affairs from business matters, among others. Students can also earn a double major, such as family enterprise and finance.
---
Fermentation Sciences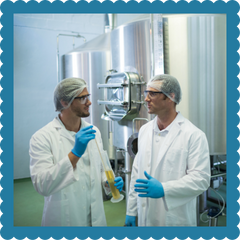 Occupations: Beer and wine production managers, distillation technologists, and food and beverage processors
Did you know that the alcoholic drinks industry amounts to more than $283 billion in 2023? Beer is its largest segment, while the industry's projected annual growth is 5.5% (2023-2027). These facts mean that pursuing a bachelor's degree in fermentation sciences will be among the most lucrative, although it's among the more unusual college majors.
Fermentation science is the natural chemical process involved in the production of certain food and drinks, such as spirits, beer, and wine. The natural process itself involves the breakdown of sugar into carbon dioxide and alcohol using yeast, a microorganism. Beer, for example, is made from water, hops, and barley with yeast added to the mix.
Students in a fermentation science program learn about the microbiology, chemistry, and biochemistry behind fermented food and drinks. Their studies also include safety and quality assurance courses in addition to courses in brewing science and analysis, wine production, and other fermentation science topics. Internships and research opportunities are common hands-on learning experiences in fermentation science programs.
---
Packaging Science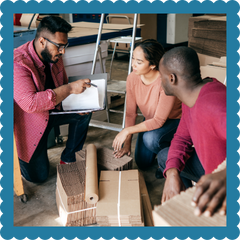 Occupations: Package developers and designers
The packaging industry in the United States alone will have an $11.8 billion market size (i.e., revenue) in 2023, with a projected 2.1% increase in the same year. Indeed, packaging is a dynamic and lucrative industry where skilled professionals are welcome, perhaps because packaging science is still an unusual college major.
The packaging major focuses not just on the packaging and labeling of products but also on the best sustainability practices in the manufacturing, transportation, and distribution of these products. The undergraduate program at RIT, for example, emphasizes the importance of minimizing the carbon footprint and environmental impact of packaging and labeling products.
In packaging science degree programs, students start with general education courses, with core courses taken concurrently during their sophomore year. Core courses include packaging regulations, metals, plastics, paper and glass packaging, and packaging supply chain. Students also engage in hands-on learning experiences in laboratories, manufacturing facilities, and transportation companies.
---
Horse Science and Horse Studies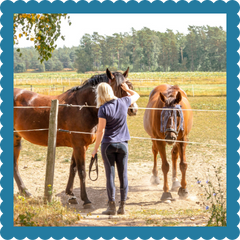 Occupations: Breeding managers, horse care technicians, and horse trainers
When you think of animal science, horse science, and studies don't immediately come to mind – the horse industry seems an elite-only one. But the horse industry welcomes skilled and qualified professionals who can contribute to its advancement, not to mention that it's a multi-billion-dollar industry that contributes $122 billion every year to the country's economy. There are, indeed, lucrative career opportunities here!
Students in equine science programs study anatomy, physiology, and other aspects of horses, including their nutrition, illnesses and injuries, and breeding. Many programs also allow students to choose a concentration that will equip them with more specialized knowledge, such as equine business management, equine-assisted therapy, or equine training and management.
If you want to look into farrier science, which pertains to the science of the hooves and lower limbs of horses, check out appropriate certificate programs.
---
Metaphysics Studies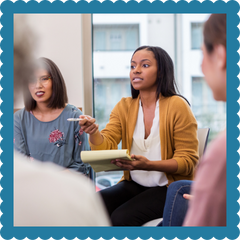 Occupations: Meditation instructors, life skills trainers, and career coaches
Among the "weird" college majors is metaphysics, a branch of Philosophy that investigates human existence and reality. This is among the most unusual college majors because it's rare to find colleges and universities that offer it at the bachelor's degree level. In the United States, only the University of Sedona provides it as a bachelor's degree, while TF University offers it as a certificate program.
Students seek a metaphysics education for diverse purposes, from spiritual enrichment to career advancement as metaphysical healers, counselors, and ministers. Students explore the philosophical, spiritual, and religious concepts behind being and reality that can be applied in their personal and professional lives. The topics explored in metaphysical programs can also be parlayed into related practices, such as massage and acupuncture.
---
Mortuary Science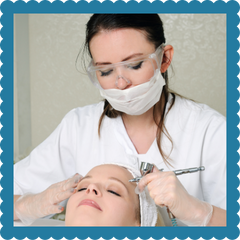 Occupations: Autopsy technicians, mortuary cosmetologists, and funeral directors
If you're looking for weird college majors that deal with death, you should look into mortuary science. The weirdness of mortuary science as a college major lies in the fact that not everybody has the constitution for its morbid, if fascinating, subjects – death, dead people, and funeral services.
But mortuary science as a profession has its rewards, too, including well-paying jobs and favorable job growth, not to mention that death being part of human existence, there will always be a demand for mortuary science professionals. Students in mortuary science programs learn the ropes of the funeral service profession, from the embalming process to bereavement counseling for the families of the deceased.
Every mortuary science degree program prepares students for a wide range of jobs in the industry, such as funeral directors. Students must not only learn the technical skills related to death-related services, such as laws and ethics but also develop their soft skills in communication and interactions. Students complete coursework in several disciplines, including sociology, psychology, and counseling, as well as biology and chemistry.
---
Popular Music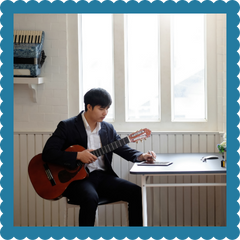 Occupations: Songwriters, music producers, and performers
Students in bachelor's degree programs in popular music studies not only love pop music but also have a keen interest in popular music history and its continuing evolution. The Arizona State University and the University of Oregon are the only schools that offer the specialized area of study although there are many schools that offer music programs with concentrations like jazz studies.
Students engage in intensive coursework that covers the fundamental aspects of popular music, such as songwriting, music production and performance, and music distribution. There are also courses in music theory, which are just as crucial in professional success as courses in business, law and ethics in the popular music industry. Students may also choose from several electives that expand their skills, such as jazz and electronic music.
This Popular Music program allows students to choose a concentration based on their career aspirations. The Artist track appeals to aspiring songwriters and performers, while the Industry track best suits students who like behind-the-scenes careers. Students can also combine two tracks to suit their unique goals, such as combining the music business and artist tracks.
---
Puppet Arts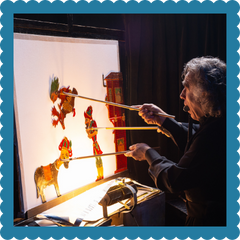 Occupations: Puppeteers and producers and directors of puppet shows
Puppet arts is among the unusual degrees in fine arts because not too many students are engaged in it, but not for the reasons you may be thinking. Instead, puppet arts demand equal amounts of talent and technical skills, creativity and imagination, and out-of-the-box thinking. Students will be challenged to put their best foot forward at every step, from conceptualizing shows to getting the desired results from the audience.
Students in puppet arts programs learn the fundamentals of puppetry through classroom work, hands-on learning experiences, and group projects. The core courses include lighting fundamentals, stage and theater makeup, costuming and costume crafts, fundamentals of vocal techniques, acting and movement, and puppet construction. Students must be fully immersed in puppet arts, too, since the coursework can be challenging on both the technical and creative fronts.
Puppetry art programs usually require students to complete a capstone project demonstrating their practical knowledge and skills in puppet productions. Students may mount an original complete puppetry show from start to finish, perhaps even mounting it as a mobile show for school children.
---
Ecogastronomy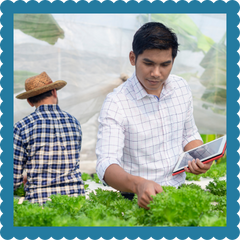 Occupations: Foodservice, restaurant and catering workers; farm and restaurant owners; public relations or academia professionals; retail and wholesale marketing professionals; food and nutrition advocates; and food policymakers
Ecogastronomy is an unusual college major because only one university offers it at present! According to the program website of the University of New Hampshire, the unique degree program provides students with the opportunity to earn a versatile dual degree. Students pursuing dual majors in Ecogastronomy can anticipate excellent employment opportunities in diverse industries, including academia, health and nutrition, food and beverage service, and the media.
The University of New Hampshire takes pride in participating in the Slow Food Agreements of Intentions and Collaborations, the first of its kind in the slow food movement. The university aspires to make transformational and systemic changes in how modern societies and cultures cultivate and consume food.
At its core, ecogastronomy is an alternative approach to changing the interactions that humans have with their food. The interactions must be healthier for humans, more sustainable for the environment, and less harmful to the planet.
---
Turfgrass Science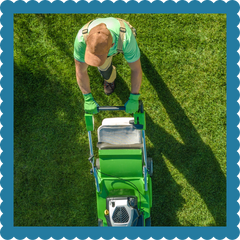 Occupations: Home lawn care and golf course grounds maintenance
Students in a turfgrass science and management academic program must have a passion for professional lawn care and golf course maintenance. Note that turfgrass science and management is an applied science degree, meaning students must also be willing to work with their hands.
Aside from golf courses, students will also learn the science behind the turfs on athletic fields, parks, and home lawns, among other places. Students gain turfgrass science and management-specific knowledge and skills through classroom work and hands-on learning experiences, usually through internships and/or practicums.
The coursework includes basic soil and turf science principles, seed and grass identification, the culture and physiology of turfgrass, and pest control. Students also learn about business administration-related practices in turf science and management, such as accounting and human resources management.
---
If you're still on the lookout for other less traditional degree programs, you should check out programs on human sexuality, bowling industry management, and the race track industry. You can definitely stand out from the rest of your more traditional counterparts with any of these unusual college majors.
---
Additional Info: THE BEST TOOLS FOR LANDING A BETTER JOB