A computer animation degree focuses on developing content through designing and composing art-related multimedia content. An online Bachelor's in Animation serves as an artistic training ground for students with an eye for hand drawing or technology-assisted design and illustration.
Animation majors are exposed to the manual, computer, and interactive techniques and perspectives for composition and design. Training usually involves visual effects in storytelling, gaming, and other platforms.
Featured Schools
Featured Programs
Admission to an online Bachelor's in Animation typically requires applicants to obtain a high school diploma. Many schools may ask incoming students to show a portfolio of sample work. Holders of an online Bachelor's in Animation degree find work as game artists, production designers, illustrators, and character animations in film, television, and other media.
You may also enjoy reading about the:

Page Jumps!
METHODOLOGY
We compiled a list of the 8 Best Online Schools for Bachelor's in Animation Programs, featuring their courses, specializations, required credit hours, internship programs, length of the degree program, and credit transfers, as may be applicable.
Listed in random order, we factored in the web-based learning platforms utilized for the program, we highlight each of the program's quality of instruction and accessibility to materials, in addition to, the following aspects of an online Animation degree program:
Financial Aid options; Acceptance of previously earned credits,
Provides animation programs offered 100% online or through hybrid formats, providing convenience and flexibility to working students interested in computer animation degrees,
Focuses on relevant 2D and 3D course instruction, as well as, the most innovative and up-to-date technology available in the Animation industry,
Prepares students for professional entry-level jobs to create web content, multimedia design, animation for video games, computer graphics, along with, creating animation for movies or 3D models, among many other career options,
Hands-on experiences; creating portfolios for new employment opportunities,
Freedom to express creativity and originality through your vision; allowing each student to excel as an artist in animation and interesting narratives,
Displays Regional Accreditation applicable to animation degrees.
If you would like to learn more, check out our Methodology page!
---
BEST ONLINE SCHOOLS FOR BACHELOR'S IN ANIMATION DEGREE PROGRAMS
Wilmington University

Online Bachelor of Science in Animation and 3D
An online BS degree in animation and 3D program is offered by Wilmington University in New Castle, Delaware. With this easily accessible, 100% online degree program for animation, you'll gain skills in:
hand-drawn animation,
3D sculpting,
and 3D animation.
You will also learn skills such as:
texturing,
rigging,
morphing,
composting,
sound,
animation,
particles,
graphic design,
and lighting.
Students will explore real-world production concepts and practice professional animation workflows under the guidance of industry professionals. You'll also be exposed to using industry-standard software such as SideFX Houdini and Harmony ToonBoom. Either a senior capstone project or an internship related to animation may be required before graduation.
Did You Know?
As you earn your degree, you can use electives to earn a Dual-Credit Certificate or accelerate into your next degree through master's level coursework at no extra cost.
---
National University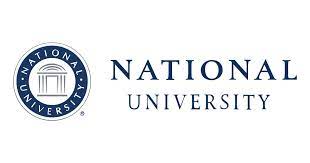 Online BA degree in Digital Media Design
Located in San Diego, CA, National University offers its students the awesome opportunity to earn their dream degree. Over the past 20 years, NU has pioneered online education, offering courses on-site, at military bases nationwide, and at locations across California.
Earning your online Bachelor of Arts degree in Digital Media Design can assist you in many aspects of media, anything from social networking or gaming to instructional content and animation.
You will learn about:
graphic design and artistry,
motion graphics,
as well as digital video editing, and much more.
If you are pursuing a degree in digital media design, you'll be on top of the latest methods used for visual communication in various industries.
Did You Know?
During National University's 50th anniversary, they are investing $30 million in new scholarships for students.
They come with a four-week classes approach where students can take one subject at a time, for a month. This allows them to finish degrees faster.
---
Full Sail University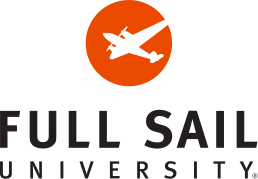 Online BS in Computer Animation
Full Sail University, located in Winter Park, Florida, offers a wide selection of degrees related to Animation and Graphic Design such as an online Bachelor of Science in Computer Animation. Computer graphics are used in virtually every aspect of today's entertainment industry, whether it is in the creation of crowd scenes in a film or commercial or in creating vast landscapes for a video game. The skills required in these activities are all taught with this online degree offered at Full Sail University.
Through this computer animation degree, animation students learn through a series of production pipelines used in professional studios and workshops from:
sketching,
storyboarding,
stop motion animation,
and visual development.
This 29-month online degree has core animation highlights including character rigging, character design & creation, and animation production.
Did You Know?
As part of their undergraduate program, students will take a series of Project and Portfolio classes, which will inspire them to create throughout their degree. You'll create a portfolio as you work through the curriculum that can assist you when starting your career.
---
Rocky Mountain College of Art and Design

Online Bachelor of Fine Arts in Animation
Headquartered in Denver, Colorado, the Rocky Mountain College of Art and Design offers an online Bachelor of Fine Arts in Animation with an emphasis on 2D and 3D Animations. The faculty at RMCAD are real artists, designers, and liberal arts professionals who have built careers in their fields.
This Bachelor of Fine Arts undergraduate degree helps students develop their artistic, unique, and creative side. More so, they learn essential animation basics and techniques while collaborating with talented animators from different walks of life and industry.
The courses under this fine arts degree provide its students with the kind of support and set of skills that allow them to blossom as artists and animators. This Bachelor of Fine Arts in an online computer animation program is designed to help students develop the skills and techniques they need to become original animators and tell compelling stories.
RMCAD's Bachelor of Fine Arts in Animation degree program will not only equip you with an outstanding portfolio but will also give you the ability to communicate effectively via animation.
---
Did You Know?
The institution boasts a faculty staff comprised of real arts, design, and liberal fine arts teachers who have actually worked in their respective industries.
RMCAD's Bachelor of Fine Arts in Animation degree program offers both on-campus and online learning formats so that students can connect with real-world issues and experience real-world learning.
---
University of Advancing Technology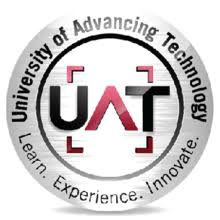 BA in Game Art & Animation Online Degree
At the University of Advancing Technology (UAT), be prepared to let your creativity soar. UAT strives to become a world-class academic institution while focusing on knowledge creation. Through the online Bachelor of Arts degree program focused on Game Art & Animation, you will learn how to excel in the gaming industry through coursework in working with 2D and 3D platforms. Game creation has shifted into a new zone of creativity and interaction that enhances the player experience.
Game Art and Animation programs at UAT are crucial for advancing the game industry into new areas. You will perfect your skills in:
digital animation,
life drawing,
character design,
scene staging,
lighting,
color theory,
facial animation,
and motion capture.
Do you have a vision for a video game? Bring your idea to life! Start earning your online Game Art & Animation degree today!
Did You Know?
In the United States, this university is one of the very few 100 percent STEM-based institutions! The University of Advancing Technology has a track record of success in the area of advancing technology.
---
Southern New Hampshire University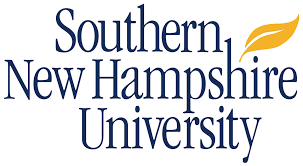 BA in Graphic Design – 3D Modeling & Animation
Established in Hooksett, New Hampshire, Southern New Hampshire University is a private non-profit educational institution that offers an online bachelor's degree in Animation through their Bachelor of Arts in Graphic Design – 3D Modeling & Animation.
This 120-credit-hour program allows students to be taught by award-winning creative faculty utilizing industry-standard software such as:
Mudbox,
Autodesk's Maya,
and Adobe Creative Suite.
By studying graphic design, you can develop the skills you need to motivate your audience. Your portfolio will demonstrate how you can tell a story visually using print, digital, and video media. You will be taught with industry-standard software, including Adobe Creative Suite and Autodesk's Maya and Mudbox, by the school's award-winning faculty.
You can be equipped with the necessary skills to take any role in digital animation, interior design, web development, and game arts sectors.
Did You Know?
Several of their program's tuition rates have been frozen since 2012, making them one of the lowest in the country.
---
Academy of Art University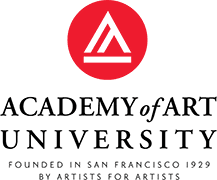 Online Bachelor of Fine Arts in Animation
Academy of Art University is a private non-profit educational institution established in San Francisco, California that offers an online Bachelor of Fine Arts in Animation through the School of Animation and Visual Effects. The university gives the students the experience of being in the full animation, and VFX production set-up.
Students can choose from a variety of emphases such as:
2D and 3D Animations,
Visual Effects,
Storyboarding,
and 3D Modeling.
This 132-credit Bachelor of Fine Arts program helps students land in prestigious companies such as Zynga, Sony, EA, and Riot Games among others. They offer the necessary skills that give you a competitive edge in this creative and collaborative industry at the School of Animation & Visual Effects (VFX) at the Academy of Art University.
Did You Know?
Academy of Art University's Bachelor of Fine Arts in Animation is the only institution that conducts its animation and visual effects classes in a studio production environment called Studio X. Students can collaborate on real-life projects and clients. Films like Fruitvale Station, Beasts of the Southern Wild, and many others have credited Studio X students.
---
Liberty University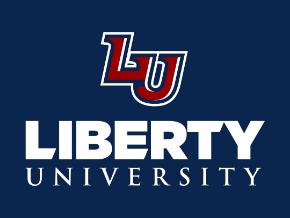 Online Bachelor of Fine Arts in Graphic Design with a Concentration in Animation
Lynchburg, Virginia is home to Liberty University. They have over 700 study programs, cutting-edge technology, and an exceptional faculty that will prepare you for success in the job market. They offer an online Bachelor of Fine Arts in Graphic Design with a concentration in Animation. This degree provides the students with an overview of art history as well as hands-on exposure focused on digital art, and multimedia.
Through this Bachelor of Fine Arts in Graphic Design degree program the students will gain foundational knowledge in:
interactive designing,
2D and 3D Design,
Publication Design,
digital animation,
and other professional practices
This 120-credit Bachelor of Fine Arts program takes about 36 months to complete depending on the transfer of credits, and the courses taken by the students each term. Your portfolio will showcase your expertise in vector illustrations, advanced typography, and 21st-century style artwork.
Did You Know?
You will complete a hands-on internship and practical training as part of this online graphic design program. You can use this internship experience in obtaining a job following graduation.
---
FREQUENTLY ASKED QUESTIONS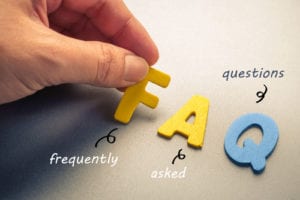 What is the course content of an online Bachelor's in Animation Degree Program?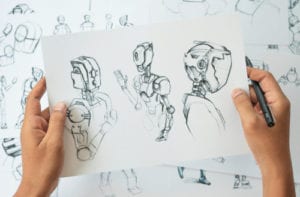 An online Bachelor's Degree in Animation program typically consists of fundamental topics such as digital arts, 2D and 3D computer-based animation, animation software, and motion graphics.
Most online animation degree programs include general education courses and required computer animation courses in video and audio technology areas.
This digital animation degree covers topics such as digital character animation and color theory, digital design, scriptwriting, and storyboarding. Generally, courses under this program build on technical skills such as 2D Animation Basics, Flash Animation, Digital Effects and Animation, and Image Editing Techniques.
What career options do I have with a Bachelor's in Animation degree?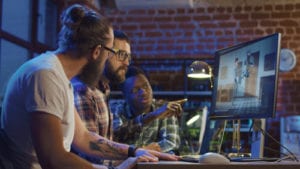 With an online Bachelor's Degree in Animation, graduates can apply for entry-level positions, such as video game animators and developers, graphic designers, storyboard artists, and computer-based illustratrators.
More so, successful completion of an online bachelor's degree program in computer animation enables the graduates to work and excel in their chosen career path as digital illustrators, multimedia animators, production artists, or in a variety of digital design studios, and animation careers.
What are the prerequisites for enrolling in an online Bachelor's in Animation degree program?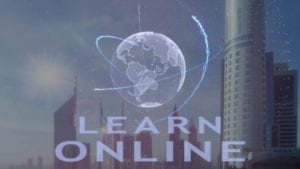 Students who are interested in getting an online Bachelor's Degree in Animation must take the general education courses offered by their chosen schools/universities. Applicants should have obtained a high school diploma or GED equivalent as well as courses in computer technology, and mathematics.
Additionally, most computer animation degrees require the need of industry software such as Adobe Photoshop, Adobe In-Design, and other computer animation software depending on the school's requirements. Students should have access to personal computers and USB drives to save portfolio contents, projects, and other related coursework.
How can I grow my experience in animation?
Animators and designers require a bachelor's degree or a degree with an emphasis in animation to qualify for many jobs. Thankfully, this can be achieved through distance learning programs. But aside from education and technical skills, real-world experiences in the animation industry can allow you to stay competitive in the job market upon graduation.
Here are some ways to expand your animation experiences:
Internships Or Part-Time Work
An internship or work experience can be a great tool for animation students to develop their style and skills. Such experiences can also be useful for job applications and resumes. This allows employers to understand how you have applied classroom theories and concepts to real-life situations and animation industries.
Whether you are thinking of working part-time or are willing to participate in internships, you can search for job listings online based on demands coming from design and animation companies. Some large-scale companies are always on the lookout for the next ideal candidate to join their animation team, so don't miss the chance of submitting your resume. Internships allow students to gain real world experience!
Collaborative Projects
There could be opportunities for you to collaborate with some animators and artists who are handling animation and graphic design projects. Working with them or offering support will allow you to nurture your talents and expand your experiences. If you wish to explore different aspects of animation, it might be beneficial to learn from a mentor or more experienced animator.
Practice
Practicing is an important aspect of broadening your talent and experience. You can develop as an animator by trying out new approaches. You can do this by yourself, anytime, and anywhere. Try to apply all the things you've learned at school and discover your personal animation.
Will I need a portfolio of my work to start my career?
Providing an excellent scope of work is advisable. To begin your career in the animation industry, you may be required to show a portfolio of your work. As you become exceptionally proficient throughout your online Bachelor's in Animation degree program, you should concentrate on showcasing your best work to show prospective employers.
To display your work, you can create content through a video using still images, moving images, or perhaps both. There are many tips online for creating a portfolio, such as the information that Screenskills.com has to offer. Check it out!
Providing a portfolio to prove your animation skills is a great way to make your "resume" come to life, showcase your talents, and show them what you've learned, as well as what your potential is!
---
You may also enjoy reading about the: