Online music degrees come in a wide array of specializations. Whether you aspire to be a performer, producer, or composer, entering the music industry is not as glamorous as it may appear. It is a daunting process that only a few complete successfully.
To gain a competitive edge, pursuing a Bachelor's degree in Music is the most logical step to take, which is now offered online. Students in the program learn all aspects of music. They expose themselves not just to the theories, but also to the practicalities of the course.
Featured Schools
Online programs ensure there is diversity in the manner of instruction, and ample room for experimentation, especially in genre and styles. Depending on the program, prospective students may be required to submit an audition tape or perform live as a part of the application. Some may require seniors to complete a musical capstone project.
Featured Programs
Regardless of what online music programs you take, career opportunities are available for you. Music majors become highly in-demand within the field of music therapy, as music directors, music curators, or sound engineers in various areas of performance art.
The film industry is a significant source of employment for musicians. There is no specific data on the job outlook, but the U.S. Bureau of Labor Statistics is positive that music-related careers will grow in the coming years.
Passionate musicians spend years practicing to hone their talent and skills to achieve mastery of their craft. Day in and day out, they practice religiously to find their tune and their style. It takes perseverance, patience, and commitment to devote one's life to art.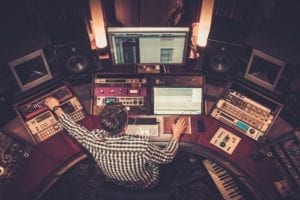 Today, though, music is no longer just a passion. Thanks to the tireless efforts of champions for music, society has come to appreciate its value in a greater depth. Talented and skilled people thrive in the music industry, and with the growing demand for musical talents, it has become a viable career choice.
Music technology is now very important. There have been impressive technological advancements in sound and recording, making a degree in music more interesting than it has ever been.
Through online music degree programs, musicians from various states can pursue their dreams. Online colleges and universities have developed degree programs that cater to this career-specific field for their online students, like undergraduate degrees in Music.
METHODOLOGY
Our Best Online Schools for Bachelor's in Music is a reliable source of information on the many factors to consider before enrolling in the program. It is aimed at helping prospective online students find the best place to enrich their academic knowledge in the discipline and use that knowledge to pursue the job of their dreams.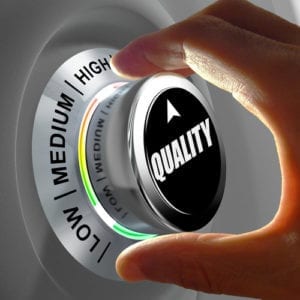 The institutions on this list offer web-based programs that tout rigorous coursework and comprehensive curricula that develop in each Music major the skills necessary for their future careers,
Because a music program is art and academics combined, we emphasize the schools' seasoned instructors whose experience in the field help shape their students into being the best at any music-related work they choose,
The Best Online Schools for Bachelor's in Music emphasize the stringent requirements for program admission and degree completion to emphasize the quality of graduates they produce,
Also making it to this list are institutions that include online programs that have been fully accredited,
Offer financial aid opportunities.
To learn more, see our Methodology page.
---
Best Online Schools for Bachelor's in Music
Liberty University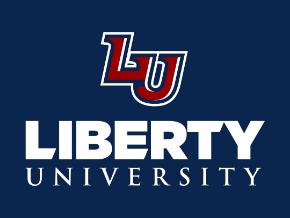 Online Bachelor of Science in Worship Studies in Music
If you are currently serving their Church's music ministry, Liberty University's Bachelor of Science in Worship Studies will give you practical education in music and worship studies. Liberty is one of the nation's largest schools of music and offers a wide selection of resources for your training in music.
Musicians will be trained and equipped as champions of Christ through their music. Complete the 120-credit hour curriculum and learn the practical skillset you need to lead and support your community through worship in faith and community.
In the School of Music and Culture, you will gain real-world insights from professionals in the music ministry and the music industry. Our leading worship studies department has worked as pastors and ministers in the field and navigated the complex process of licensing in the industry. They recognize the recording and distribution process and the challenge of the Music business that churches cannot often handle.
The curriculum at Liberty University addresses this situation by focusing on courses such as:
Old and New Testament Principles of Worship,
History and Philosophy of Worship,
Principles of Worship Leadership,
and Music Skills for Worship Leading.
---
Valley City State University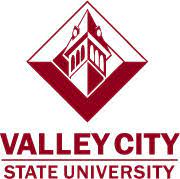 Online Bachelor in Music
Valley City State University is "a leading national online music educator." The school offers an entirely online degree for Bachelor in Music, which is ideal for students and adult learners. It specifically caters to military men and women serving abroad as well as people working full-time or stay-at-home parents.
The online Bachelor of Music of VCSU teaches a wide variety of core music courses and performance courses. Students end the degree with a thesis, recital, or composition in place of a capstone project. VCSU offers its online courses in real-time, making them ideal for learners able to go online on a set schedule.
All courses are online, but students learn to take performance lessons in person. The Bachelor of Arts in Music and the Bachelor of Science in Music programs accept applications for Spring and Fall semesters.
Future students must also submit an audition DVD in addition to the primary application requirements and transcripts. Full-time students typically graduate in four years but may shorten the time by transferring previously acquired course credits from other institutions.
---
Judson College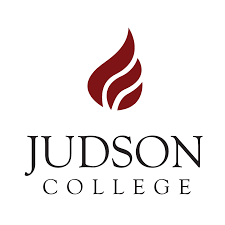 Online Bachelor of Arts in Music
Judson College, one of the oldest women's colleges in the United States, takes its name from Ann Hasseltine Judson. She is historically known as the first female missionary from the country to have joined a mission to Burma. Today, the college is offering a wide range of undergraduate and graduate programs, as well as completion and associate degrees.
The "Judson spirit" continues to thrive amidst the demands of technology. Through the Judson College-Marion, the Distance Learning arm of the college, students can earn online undergraduate degrees including the Bachelor of Arts in Music. This undergraduate online program exposes students to courses such as:
Music Theory,
Music History,
Sight Singing/Ear Training,
Form and Analysis,
and Applied Lessons.
The Liberal Arts curriculum in Judson's music programs consists of 47 to 51 credit hours. Graduates gain holistic instruction and develop skills in musicianship with an in-depth grasp of the art and performing arts. Additionally, BA in Music students can choose to minor in Church Music.
---
University of Maine-Augusta

Online Bachelor of Music
Challenge yourself and grow in the demanding world of the music industry by enrolling in the University of Maine Augusta's (UMA) online Bachelor of Music. The university's music program produces sought-after graduates who are well-equipped both in the music theory and history of the various world music styles.
Music students under the Bachelor of Music program can pursue one of two majors, namely Bachelor of Music in Contemporary and Popular Music and Bachelor of Music in Contemporary and Popular Music with a concentration in Music Education.
Students learn through both degree programs the foundation courses including:
music theory,
music history,
audio recording,
improvisation,
electronic music production techniques,
and ensemble playing.
University of Maine Augusta's (UMA) online Bachelor of Music consists of 62 to 65 credit-hours coursework.
---
Check this out: THE BEST BACHELOR'S DEGREES FOR BECOMING A BROADCASTER
***
University of Rochester – Eastman School of Music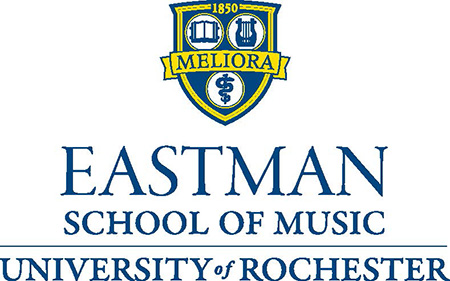 Online Bachelor of Music in Performance, Composition, Theory, Music Studies & Jazz
The Eastman School of Music at the University of Rochester was New York's first professional music school. George Eastman was famous for the creation of Kodak Eastman, founded in 1921, with a vision of training individuals for a life in music.
Eastman School of Music centers on intensive musical training, academic studies in music, and humanities courses. The concept of a quality music education itself is exemplified in the rigor of its programs including Bachelor of Music in:
Performance,
Composition,
Music History,
Theory,
Music Studies,
Jazz Studies
as well as graduate programs in Music Training.
The "Eastman Career and Leadership Certificate: Online" is a career-centric program that provides students not only with musical skills but also with the knowledge of business, marketing, and professional skills. This is to ensure success in artistic careers.
The curriculum consists of four courses which total six credits, namely Career Skills for the 21st Century, Digital Marketing, Leadership Issues in Music, and Entrepreneurial Thinking. Cohorts of 20 students take classes in a traditional program that begins in either Spring or Fall.
---
Rutgers University

Online Bachelor of Arts (BA) Major in Music
Rutgers University is dedicated to research and development. In 1976, 210 years after Rutgers was founded, some arts programs were created at the Mason Gross School for the Arts. This includes the Music Department, which today aims to train students to become professional musicians with a thorough foundation in the history and theory of music.
The students are provided ample performance and training spaces, ranging from historical to modern, state-of-the-art facilities. Rutgers University Department of Music is ranked #9 out of 393, making it one of the best universities for Music in the United States.
Students are provided with several online undergraduate music courses to choose from. These include courses on:
fundamental musical theory,
special topics on genres and history,
and making music with computers.
Each course is accredited in its entirety, lasting for 15 weeks, and can be taken during fall, spring or summer.
An online degree for Master of Music in Music Education is also offered for graduate students. This degree is a 30-credit program with a 3-credit capstone project. Graduates of the program become competent music teachers for K-12.
---
---
Berklee College of Music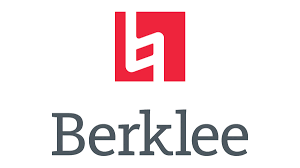 Online Bachelor of Professional Studies in Music
Berklee College of Music is a pillar of music education in the country. Arguably, it has the best contemporary music program in the United States, bringing together talented musicians under one roof.
The college boasts a beautiful campus at the heart of Boston college town. It is said to be the world's largest independent college dedicated to contemporary music. Today, the Berklee College of Music is offering online music degrees in its efforts to evolve into a modern academic platform.
Berklee Online allows students to connect passion and a career in the music industry. Under the college's Professional Studies, students are trained by world-class instructors. You can choose to major in:
Music Production,
Guitar,
Music Business,
Songwriting,
Interdisciplinary Music,
Songwriting,
Music Production,
Electronic Music Production,
Sound Design,
or Music Composition for Film, TV and Games.
If you are unsure of your major, enroll under the Undeclared Option degree. It gives students a pathway to study all music majors. All music programs consist of a total of 120 credit hours, except the Undeclared Major which includes only 45 units and is transferable to any of the music majors. Enrich your musical life while refining your skills at Berklee College of Music.
---
FREQUENTLY ASKED QUESTIONS
Why is a Bachelor's in Music a viable degree?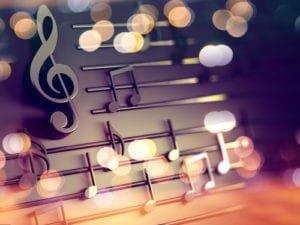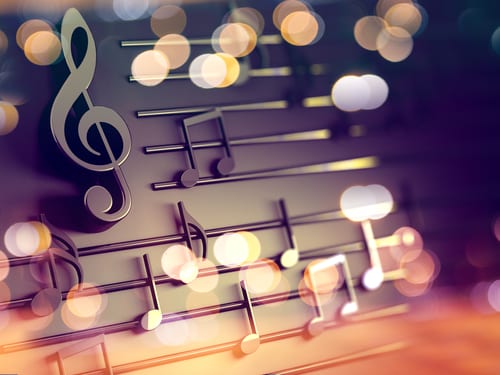 Earning an online music degree may seem unpromising. Some might even think that they are useless arts and humanities courses. However, that could not be further from the truth.
In this very competitive and rapidly evolving economy, knowledge and skill in music cannot entirely be disregarded. Quality music education plays a significant role in the creation of movies, ads, video games, and even psychological treatment.
Online music degrees are designed to prepare students with the knowledge needed to advance in the music business so they can succeed while making a living doing what they love. An online bachelor's program is a great start! You will gain valuable insight into skills used throughout a lifetime.
Which music degree is the right choice for me?
Of course, when you invest in an online music degree program, it needs to be one that will benefit your career the most. There are many to consider, as they range from bachelor's to doctoral degree levels in a variety of topics. Here are some choices to consider when thinking about music education, each focusing on its own attributes and degree level:
Bachelor's Degree in Music
Bachelor of Music Education
Bachelor of Fine Arts with a focus on Performance, Composition, or Theory
Bachelor of Arts in Music with a focus on Music Therapy, Composition, or Musicology
Bachelor of Science in Music with a focus on Sound Design or Sound Recording Technology
Master of Arts in Music
Master of Science in Music
Master of Music
Doctorate of Music
Doctorate of Musical Arts
What are the career possibilities after graduating with a Bachelor's degree in Music?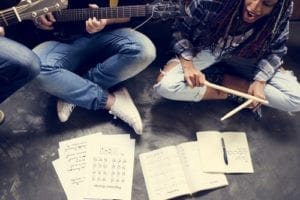 A degree in Music is a valuable credential. The demand for graduates with an online Bachelor's in Music is endless. By completing music programs, there are many careers one can have with a degree, including music producers, sound technicians, music therapists, arts and music instructors, musicians, music composition, and sound engineers, among many others.
Becoming a performer is the main focus of many musicians. Job options include background vocalist or solo artist, either vocal or instrumental. Performing jobs come in a wide array of venues, such as clubs, restaurants, cruise ships, business meetings and conferences, weddings, private venues, and religious events.
Would you like to teach music? Begin with earning your online Bachelor's degree in Music! Music teachers are often the inspiration for many aspiring musicians and their music education.
What is the number one position to consider with a Bachelor of Music degree? And, what is the job demand for Music Educators?

The number one position to consider with a Bachelor of Music degree is that of a Music Educator. Music Educators can teach in a variety of settings, including schools, universities, community music programs, and private studios. They are responsible for teaching music theory, history, technique, and performance practice to students of all ages.
The job demand for a Music Educator is high, with many school districts and universities actively recruiting qualified personnel in this field. The demand is expected to grow in the coming years as more students pursue music education and music-related degrees.
Additionally, Music Educators can find employment in a variety of settings, such as private music studios, community music programs, and churches.
Who should take an online Bachelor's in Music degree program?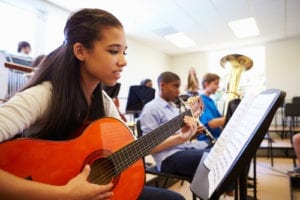 Despite these courses being open to just about anyone, students must first ask whether a career in music is what they desire. An online music program is founded on passion and will be impossible for anyone who does not truly love music.
Online Bachelor's in Music degree programs suit those who cannot pursue a traditional musical education, specifically full-time workers, parents, and people who are working overseas. These courses serve as a means of fulfilling anyone's musical aspirations with formal education and training. Don't let a busy work or home life schedule keep you from your music education!
What will I learn in an online Bachelor's degree Music program?
Your selected online music education is essential. Many online music programs will enhance your technical skills, as well as your performance skills. Coursework may include topics like:
Music History
Music Composition
Ear Training
Music Theory
Music Performance
Electronic Production
Music Recording
Collaboration Skills
Business in Music Applications
Songwriting
Music Technology
Music Therapy
Music Production
Entrepreneurship
Leadership Skills
And, much more!
A music degree online provides convenience and flexibility to students. Music education programs often offer federal financial aid for distance learners, too!
---
Here are some valuable resources to check out: