The colleges with the most in-demand graduates offer a wide range of bachelor's degree options, preparing students for the challenges of the job market. These challenges start with finding the right job to address your specific needs, from your expected earning potential to your job satisfaction.
Indeed, earning a college degree in education, business, or software development – whatever your desired bachelor's degree, for that matter – is just the beginning of a career-long journey! 
Why pursue higher education in the first place when many well-paying jobs require technical and vocational training? Federal data show that education pays! With their college degrees, professionals earn higher salaries, enjoy more career opportunities, and enjoy a better quality of life overall. 
Featured Programs
---
Check this out: BACHELOR'S DEGREE JOBS THAT ARE IN DEMAND

What the Figures Say
As the level of education increases, the salary potential increases, and the unemployment rate decreases, too. For an individual with an associate's degree, the unemployment rate is 4.6%, while the median salary is $963 per week. Bachelor's degree holders have a lower unemployment rate (3.5%) and higher median salary ($1,334).  Master's degree holders earn $1,574 per week in median salary and have an even lower unemployment rate (2.6%). 
Furthermore, the BLS projects the 20 fastest-growing occupations, many requiring either a bachelor's degree or a master's in a relevant field. Among the most in-demand degrees are in the healthcare field, with the most in-demand being nurse practitioners who provide medical care and other healthcare services; top companies that hire them are physicians' offices and hospitals. The BLS projects a 48% growth rate and a median salary of $120,680 annually for these professionals. 
Computer science, information technology, and other bachelor's degrees related to computer systems are also among the most in-demand degrees. The BLS projects robust growth for data scientists (36%) and information security analysts (35%). The annual median salary for these occupations – $100,910 and $102,600, respectively – are among the highest, too. With the growth of tech companies, there's no shortage of employers, too! 
Yet another high-demand bachelor's degree and master's degree is in healthcare administration. The BLS projects a 28% growth rate for medical and health services managers making $101,340 per year. 
Focus on Skills and Traits Among Employers in Hiring Decisions
But college graduates with their bachelor's degree credentials don't necessarily have a razor-sharp competitive edge against those with lesser education! The National Association of Colleges & Employers – Job Outlook 2023 survey says 60% of employers seek transferable skills among their job applicants aside from their technical skills.
Employers are also less likely to use GPA as one of their screening tools, an acknowledgment that screening job applicants through their GPA won't promote a diverse and inclusive workforce. Students who have to balance their academic responsibilities with other personal and professional commitments are disadvantaged, yet have so much to offer! 
There's also more emphasis on the breadth and depth of education, too, particularly in their appreciation that students learn transferable skills on their own initiative. Indeed, such a shift in emphasis is vital in the enjoyment of job satisfaction among employees, so there's no surprise in the change toward soft skills. 
What are the soft skills and personal traits that college students must develop while pursuing their bachelor's degrees? Here are the most vital toward personal and professional success on the job, from job hunting to career advancement.
Career Development and Personal Development
College students and graduates must take a proactive approach toward their personal and professional development. Taking advantage of career development services while in college, attending networking events and job fairs, and upskilling are great ideas.
Communication
Students must develop their creative writing and communication skills because it's the first thing employers see on their resume and determine during the interview. 
Critical Thinking
Students must learn critical thinking skills and the ability to analyze information and form a judgment based on facts. The result is the ability to think in a rational, precise, and objective manner when necessary and perform decision-making and problem-making processes better. 
Problem-Solving
Students learn problem-solving skills through case studies and other learning methods while in college. In the real world, the applications of these soft skills are wide-ranging, whether in business or education settings. Problem-solving skills refer to the ability to identify issues, find and analyze possible solutions, and implement the best possible solution. 
Equity and Inclusion
Students must develop their awareness and attitude toward diversity, equity, and inclusion since these values underline many, if not most, of the top companies. With the US being a melting pot of races and cultures, these are must-have values for job success. 
Leadership
Students can practice their leadership skills in and out of the classroom in different ways, too. The key is to bring out each person's best abilities and get them to work together toward a shared goal. 
Professionalism
Students should develop the values and traits of professionalism, including competence and knowledge, reliability and respect, and integrity and confidence early on, such as during their internships. Professionalism is a valued trait because it demonstrates a good work ethic and productive work habits. 
Collaboration and Teamwork
Students build their collaborative and teamwork skills during their college days through group projects and social activities. Working with others toward a shared goal applies both to classroom and workplace settings, thus, its high value among employers.
Technology
In the technology-driven world we live in, students must have effective technical skills, whether in the general use of social media or computer science. Students must also have a passion for learning new things about the technologies used in their respective industries and workplace, not just because it's a must but because it shows commitment. 
Conflict Resolution
Students who have effective conflict resolution skills possess emotional intelligence that allows them to manage stressful situations, control their own behavior and reactions, and be aware of the differences between people. Conflicts are par for the course in workplaces, and thus, practical conflict skills are sought-after by employers. 
Time Management
Students juggle multiple responsibilities – academics, work, and social life – that time management skills are vital for student success. The ability to manage time and organize tasks according to their priority translates well to diverse workplaces. 
Other skills and competencies employers look for in fresh college graduates – or any job application, for that matter – are a positive attitude without toxic positivity, a sense of initiative, and the ability to adapt to changes effectively. 
Getting the Job by Emphasizing What You Can Offer
While your bachelor's degree will open the door to employment prospects, you getting a foot in the door is another matter altogether! You must demonstrate what you're bringing to the table, and here are practical tips for doing so. 
Customize Your Resume
Think of your resume as the first opportunity to make a brilliant first impression! You must then tailor it according to the specific qualifications, including skills and work experience of every job you're applying for. Start with a "master resume" and change it depending on the employer and position. 
Emphasize Your Soft and Hard Skills
All college majors teach students about the technical skills suitable for the field of study, such as programming languages in software development or creative writing in communication arts. You must highlight these hard skills by providing brief but clear details. Graduates of computer science, information technology, or software development programs, for example, can provide examples from their student portfolios about new apps or computer systems developed. 
All college majors also teach students about transferable skills through liberal arts or general education courses. These transferable skills include communication, critical thinking, and problem-solving skills, as mentioned above. 
If you have little to no work experience in the job you're applying for, you can highlight your transferable skills and demonstrate the transferability of your technical skills to the job. 
Build Your Experiences
College students must grab the experience-building opportunities that come their way so that their college experience isn't limited by academics. Joining student organizations, participating in sports, and engaging in leadership and networking events are excellent ideas, as are internships and volunteering activities. Attend job fairs and look into job openings, so you have an idea of the skills that employers prefer. 
Engage in Upskilling
Don't be limited by your undergraduate degree, either! You should look into skills development in your field of study, such as pursuing undergraduate certificates, perhaps even job-ready professional certificates for college students. You must also consider online platforms, such as Coursera, for courses that aren't in your curriculum. 
---
Additional Resource: HOW TO GET HIRED FOR A DREAM JOB OUT OF COLLEGE
---
Colleges with High Job Placement Rates
Quinnipiac University

With a 96.10% job placement rate, Quinnipiac University has the highest rate in the United States! Indeed, it has a consistent track record of being the best college for getting hired, and thus, its alumni are among the most in-demand graduates. 
Quinnipiac, a private university in Connecticut, offers undergraduate and graduate degree programs in various fields. Science degrees are in health sciences, engineering, nursing, and medicine, while other college degrees are in liberal arts, business, education, and communications. Students receive a solid liberal arts education that prepares them for real-world challenges through robust soft skills. 
---
Augustana University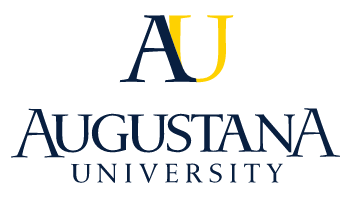 Of its 2021 graduates, 99% were employed in their preferred fields or jobs relevant to their college majors. Many alumni of Augustana University also continued their education, with 25% enrolled in either professional or graduate degree programs. This is, indeed, among the most impressive job placement rates in the country. 
Augustana University, a private Lutheran University in South Dakota, offers bachelor's degrees in business administration and management, education, nursing, biology, and psychology. Students receive financial aid through generous scholarships. 
---
Ohio Northern University

The job placement rate for Ohio Northern University was 96% for its 2022 graduates – and it isn't a fluke either. The university has a track record of being among the best colleges for employment after graduation. Such success is due to outstanding student support services, including career services and internships that students can take advantage of. 
Among the in-demand degrees here are in business, arts and sciences, pharmacy, law, and engineering. Its graduate degree programs in pharmacy and law are among the best in Ohio, too. 
---
Lebanon Valley College

Zippia has named Lebanon Valley College as among the best colleges in Pennsylvania for getting a job in 2021 – and it's the fourth consecutive year that the private college was recognized for the distinction! The college has a 95.63% placement rate, which isn't surprising considering that as early as their freshman year, students work with career coaches in career planning!
The Breen Center for Graduate Success ensures that each student receives personalized career services that increase their success for employment even before their graduation. 
Lebanon Valley College, a private college, offers more than 40 fields of study at the undergraduate and graduate levels. Students can take advantage of study-abroad opportunities, too. 
---
Stonehill College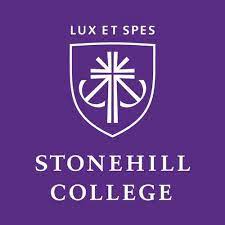 According to Stonehill College, 90% of its 2019 graduates were employed or enrolled in graduate degree programs – a high rate, indeed. In Massachusetts, Stonehill College has the highest job placement rate among small colleges, too, at 95.8%, according to a Zippia study. Students get a career head start thanks to a robust liberal arts program, internship experiences, and career mentors and services, as well as an extensive alumni network. 
Stonehill College, an Easton-based private Catholic liberal arts college, offers bachelor's degree and master's degree programs in business, engineering, and arts and sciences.
---
Marquette University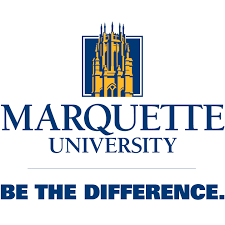 Based on College Scorecard data, the job placement rate for Marquette's graduates is 95.55%, and that makes it among the best colleges in Wisconsin in this aspect. Marquette University, a Milwaukee-based private Jesuit research university, offers in-demand degrees in its 11 colleges and schools, such as in business administration, education, health sciences, and engineering. 
Marquette has a federally-funded Education Opportunity Program, the TRIO program, that provides students from low-income and first-generation families with a wide range of student support services. These are intended to increase their opportunities for graduate and professional success. 
---
Providence College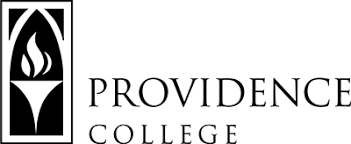 In a survey of its one-year alumni, graduates reported that the soft skills developed while at Providence College improved their professional lives. These include critical thinking, problem-solving, and oral and written communication skills. And the numbers say it all, too, with 95% employed or enrolled in graduate degree programs within six months of graduation and their median salary being $51,833 per year.
Providence College has a more selective admission rate and offers 49 majors with classes taught by full-time professors. The small student-to-faculty ratio encourages personalized learning and attention.
---
Princeton University

For the Class of 2019 of Princeton University, a 92.8% job placement rate isn't surprising. Princeton, after all, is among the most prestigious universities in the world, aside from being part of the Ivy League. Of these graduates, more than 72% were gainfully employed, while the rest continued their studies in graduate and professional schools. 
Among the best bachelor's degrees offered at Princeton are computer and information sciences, engineering, social sciences, biological and biomedical sciences, and public administration. Students can also create their own program of study and choose from 50+ interdisciplinary certificate programs. 
---
Western New England University

For its 2020 Class, Western New England University reported a 96% job employment rate within six months after graduation. Zippia also ranked the university as among the best colleges in Massachusetts for getting employed, with a 95.56% employment rate. 
Western New England University, a Springfield-based private university in Springfield, offers several academic programs in arts and sciences, business, engineering, law, and health sciences, including pharmacy. 
---
Harvard University

We must include Harvard University in the list because of its prestigious reputation in the United States and the world. In 2020, 84% of its graduates were either gainfully employed or enrolled as part of their continuing studies within a year after graduation. This was higher in 2021 at 86%.
Harvard University needs no introduction, but it bears repeating that the private Ivy League research university has many of the world's most famous people as part of its extensive alumni network, from Nobel laureates to U.S. presidents, billionaires, and Olympians.
---
Before you go: THE MOST STRESSFUL BACHELOR'S DEGREES