You have a passion for receiving an art history degree… but your skills as an actual artist are lacking.
Well, do you need to be a singer to have a career in music?
Do you need to be a star athlete to manage a sports team?
Or would you say you need to be an artist to have a career in art history?
Different people would answer these questions very differently. Some might say yes, and others would say not necessarily. The latter is the consensus; however, there's no question that the more you know about your craft, the better you can be at it.
Extra Info to Check Out: Art History Defined
If you want to learn more about this field, please see our picks for the Best Online Schools for Bachelor's in Art History Degree Programs.
Do you have a genuine love of art?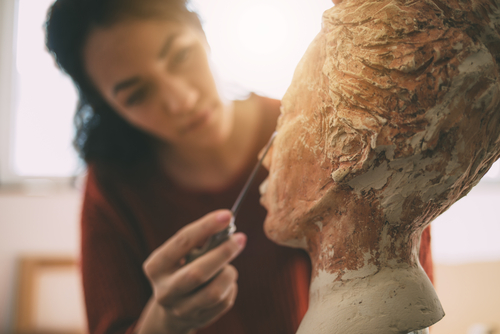 If you do, your online Bachelor of Art History degree program will only heighten your interest and prove to be an asset to your resumé, as well as help you establish your career.
But, perhaps you are not an artist. Will you benefit from this degree program? Does your success in an online Bachelor of Arts History degree program depend on your artistic ability? Let's explore.
What is the definition of "art" to you?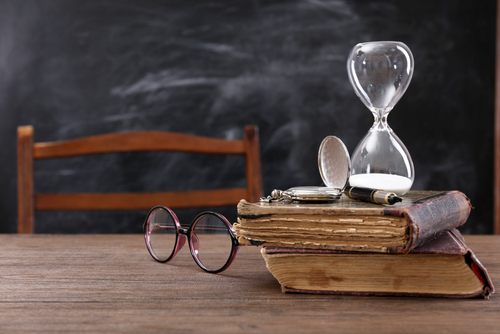 If you research the topic, you will find many definitions or opinions of what art is to each individual you ask.
To most, it represents creativity in the form of a tangible piece, such as a blank canvas that is morphed into a beautiful portrait or landscape, for example.
Other forms of art include:
pottery,
dance,
photography,
and poetry, to name a few.
As an artist brings a piece to life, it communicates exactly what they want to say to you through expression, imagination, observation, and emotion. It opens a window into the soul of the artist who created it, as well as the person who is admiring it.
So, do you need to be an artist to enjoy, analyze, preserve, or appreciate art? No, you must have a true love for art and the feeling it gives you!
Most likely, your online Bachelor of Art History degree program will not require you to be an accomplished artist. Still, you will want to check on your chosen program's requirements before signing on, especially if your artistic ability is limited or nonexistent.
Coursework included in an Art History degree
Although it may not be required, generally, your program will include coursework in the foundations of:
These classes are designed to help you understand the techniques and methods used by the artists you will be introduced to. They will raise your hopes of discussing, with confidence, the history of the piece, composition, and theme. You will learn about famous artists and discuss how their artwork has influenced culture and today's society.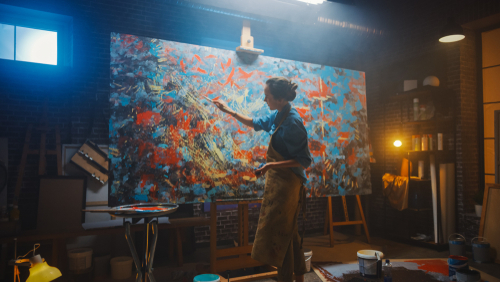 If you choose to earn a degree in art history, shouldn't you study the creative process behind each type of art? If your bachelor's program does not offer one, take an art class.
Go ahead, get your hands dirty!
Get the feel of the paintbrush, the emotion that each color of paint represents to you, and let your creativity go wild!
Take a pottery class, an interpretive dance class, or sign up for a photography class to learn how to capture the image of a gorgeous sunset through the lens of a camera. And most of all, let your experience help you understand the mind of the artist as you work to preserve art for others to enjoy.
So, the answer to the question "Should you be an artist to enter an online Bachelor of Art History degree program?" is:
It's not necessary (unless it is a requirement by your school, which is not likely.) However, will it help your studies if you are an artist? It absolutely will help, no doubt.
Should you look forward to art classes, if offered in your bachelor's degree program? Yes, yes, yes!
Everyone can benefit from the "learning by doing" concept. It will create a special awareness that you otherwise would not comprehend, therefore ensuring your success in the field of art history.
---
Before you go, see: WHAT SORT OF CAREER AND SALARY OPTIONS ARE AVAILABLE WITH AN ONLINE BACHELOR OF ART HISTORY DEGREE?