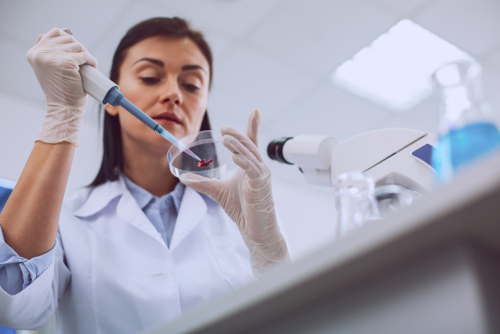 Although you may obtain a career in biology through the educational value of an online bachelor's degree program, many biology-based careers require a master's or doctorate degree level of study.
For example, if you wish to pursue a career as a researcher or educator, you will find that earning your graduate degree will lead to awesome career opportunities.
---
More Info: WHAT IS BIOLOGY AND IS IT THE RIGHT DEGREE CHOICE FOR ME?
---
As the field of biology is broad, so are the many employment opportunities. The field of biology can be found in careers related to hospitals, universities, zoos, State and Federal Government agencies, pharmaceutical companies, as well as biotech firms, and the food processing industry, just to name a few. You can also find careers in marketing, publishing, journalism, sales, or within the legal system.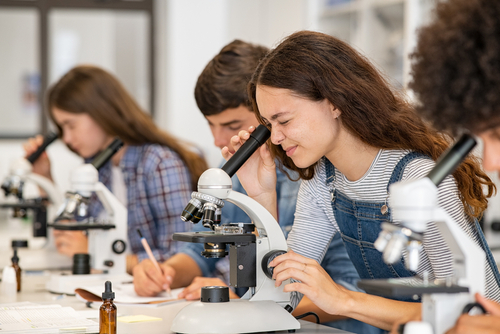 Job Growth
The U.S. Bureau of Labor Statistics (BLS) reports projected job growth of 2–17% between now and 2024, depending on your area of expertise. Below we will address a few options that you may want to consider when choosing a career path.
Medical Lab Technicians
Medical Lab Technicians are needed in various applications; however, most commonly, they are hired to conduct experiments or obtain test results for medical facilities or other biological scientists and researchers. They must be certified or licensed to work closely with blood, cell, tissue, or other bodily fluids.
Although a degree through your online Bachelor's degree in Biology will allow for an entry-level position in this field, you may need a graduate degree to obtain an advanced position. The typical salary for this position is $57,707 annually.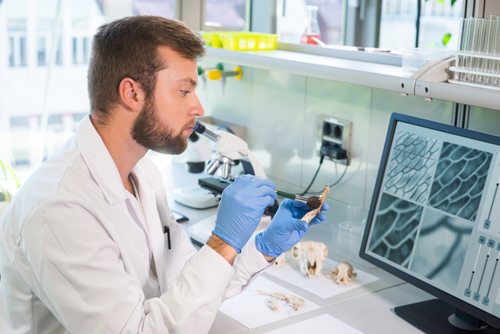 Zoo and Wildlife Biologist
As a Zoo and Wildlife Biologist, you can expect a salary of about $72,183 per year. In this position, you can study and observe the natural habits of animals within their ecosystems. They also study the impact that humans have on an animal's natural habitat.
A Zoologist may choose to study a specific species or a group of animals or the physical characteristics, behavior, and diets of all animals and wildlife.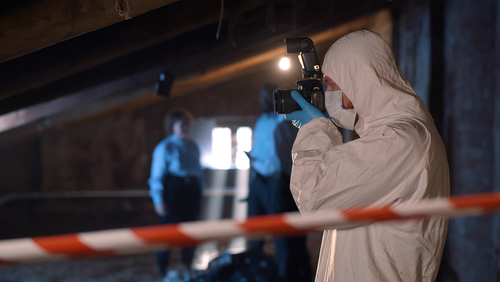 Forensic Science Technician
If popular crime scene investigative television shows are your cup of tea, perhaps a career as a Forensic Science Technician is of interest to you. In this career choice, you will be tasked with collecting and analyzing forensic evidence from crime scenes.
Participating and helping to solve criminal investigations can be one of the most rewarding careers in biology. The typical salary for this position is approximately $61,668 annually. Perhaps a strong stomach is a major job requirement in this career choice!
Microbiologist
A Microbiologist is responsible for collecting and analyzing microorganisms, such as fungi, parasites, viruses, and bacteria. They study how organisms grow and interact with humans and our surroundings.
The general salary for a Microbiologist is approximately $50,330 per year, depending on experience and educational degree. To advance, a graduate degree may be required.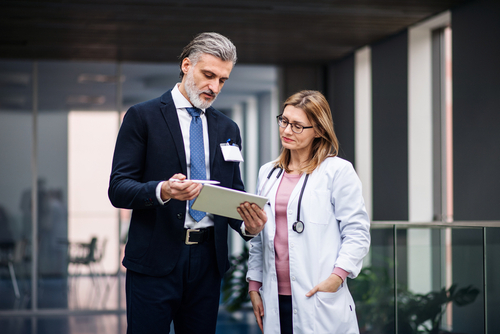 Pharmaceutical Sales Representative
If you would prefer to work in the field of biology, but maybe behind the scenes (meaning no contact with bodily fluids), consider a career as a Pharmaceutical Sales Representative.
As equally rewarding as other biological careers, a representative in this aspect will help others by providing healthcare facilities, physicians, and drug wholesalers with pharmaceutical products for prospective clients or patients, whether utilizing new life-changing drugs or life-saving medical equipment.
With a current increase in job growth, the Pharmaceutical Sales Representative can expect to earn upwards of $71,291 annually with experience.
In Conclusion
There are many other career concentrations to consider, as well. If you are interested in pursuing an exciting career in the amazing field of science, please see our choices for the Best Online Schools for Bachelor's in Biology Programs that we have compiled for your convenience and review.
---
Additional Information: WHAT TOPICS OF SPECIALIZATION SHOULD I CONSIDER WHILE EARNING MY ONLINE BACHELOR OF BIOLOGY DEGREE?