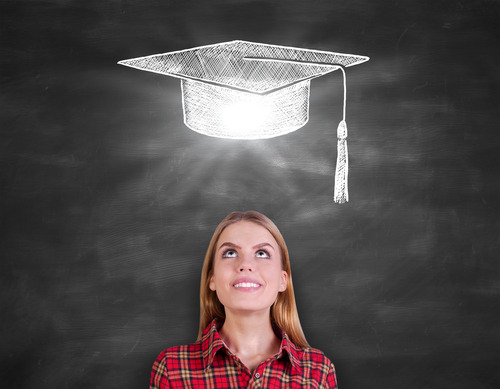 While touching on many topics within your online Bachelor of Art History degree program, you may find a particular aspect of art history that interests you the most. If so, depending on your program, you may have the opportunity to choose an art specialization in which you would like to pursue a career.
---
HOW DO I EARN AN ONLINE BACHELOR OF ART HISTORY DEGREE?
---
Specializations to Consider
Western Art: Explains how culture has changed over time through traditions, spanning prehistory through medieval times, primarily covering the region of western Europe.
Featured Programs
Asian Art: Focuses on the study of ancient Chinese art with an emphasis on Buddhist, Indian and Himalayan influences.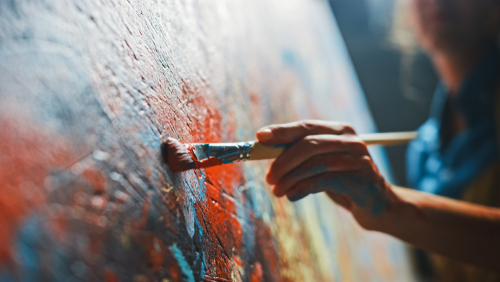 Renaissance Art: Refers to paintings, murals, decorative arts, pottery, mosaics, and sculptures of European history from 1400 to the Early Modern age. Rich families and nobles commissioned most renaissance arts.
Modern & Contemporary Art: Modern art refers to the art of the 20th – 21st century, as Contemporary Art often includes all aspects of eclectic and abstract art, such as pop art and expressionism.
Latin American Art: A specific study of art originating or focusing on the artistic stylings of South America, Central America, Mexico, and the Caribbean.
Portraiture: Focuses on drawings or artistic portrayals primarily of people; attempts to capture the personality and demeanor of the subject.
Baroque Art: Represents European art from the early 17th century till the late 18th century; exhibits extravagant and ornate styles of art, music, and architecture.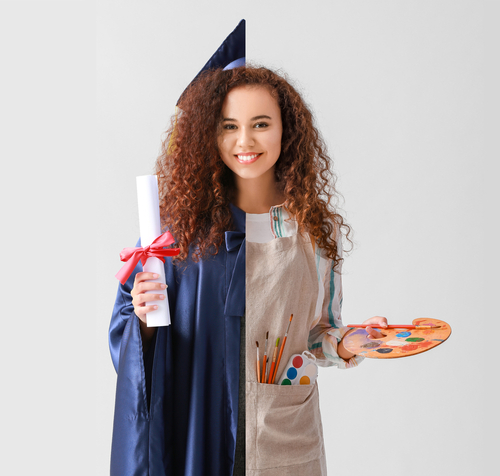 Rococo Art: Represented the last portion of the European 18th-century baroque movement; displayed asymmetry, illusion, as well as theatrics, gilding, and the use of pastels.
Impressionism: Beginning in France in the 1860s, artists began to paint pictures of everyday life or landscapes. These were painted as seen by the artist's eyes, as their impression of their subject. Without a doubt, your online Bachelor of Art History degree program will emphasize the importance of this type of artistry.
Digital Art: If you are interested in a more recent art form, perhaps digital art is for you. In this form, creative art is produced by using digital technology.
18th & 19th Century Art: Brought on the idea of "Romanticism," focusing on imagination and emotion through art. This art form focused on nature and its relationship to mankind, producing landscapes that became popular in the era.
Medieval Art: This type of art was used in many applications, however, mostly in religious settings such as wall and ceiling art, sculptures, mosaics, stained glass, and metalwork.
In Conclusion
If you are interested in architecture and art, why not combine the two and concentrate on Art in Architecture? Art is esthetically pleasing to the eye and creates a meaningful experience. So wait, is architecture considered to be an art form? You decide!
---
To continue this educational journey, check out our picks for the Best Online Schools for Bachelor's in Art History Degree Programs.
---
Before you go, take a look at this: DO I NEED TO BE AN ARTIST TO OBTAIN AN ART HISTORY DEGREE?